08 Feb

SPOTTED: Rider's Lounge Occupied By Non-Riders

Mga higala! A picture of a RIDER'S LOUNGE filled with mallgoers, instead of actual delivery riders, has recently gone trending online!

In the said image, a Grab rider can be seen standing and waiting outside the said lounge, since it has already been occupied by non-riders.

Sakit kaayo sa buot ang photo no?

(𝘕𝘰𝘵𝘦: 𝘋𝘪𝘭𝘪 𝘯𝘪 𝘴𝘢 𝘊𝘋𝘖 𝘩𝘪𝘨𝘢𝘭𝘢 𝘩𝘢! 𝘉𝘶𝘰𝘵𝘢𝘯 𝘵𝘢 𝘥𝘪𝘯𝘪!)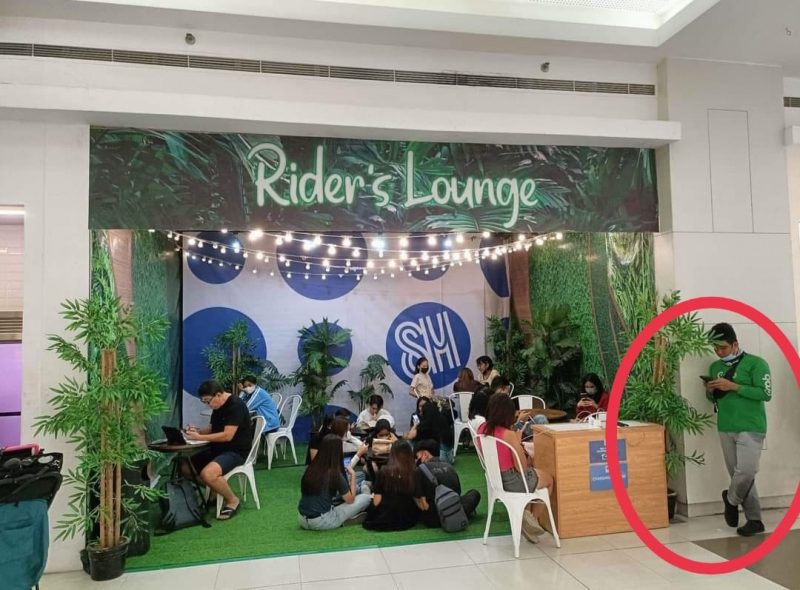 (Photos posted by Jonathan Estorpe)
ICYDK, Rider's Lounges have been set up by malls all over the country to give delivery riders a place to rest while waiting for their customers' orders.
Let's remember to be considerate mga higala!
Pirmi ni overworked and gakainitan or gakaulanan atong mga riders, busa kinahanglan jud nila ang spaces pareha sa Rider's Lounge.