21 Nov

35 students in Misamis Oriental 'possessed'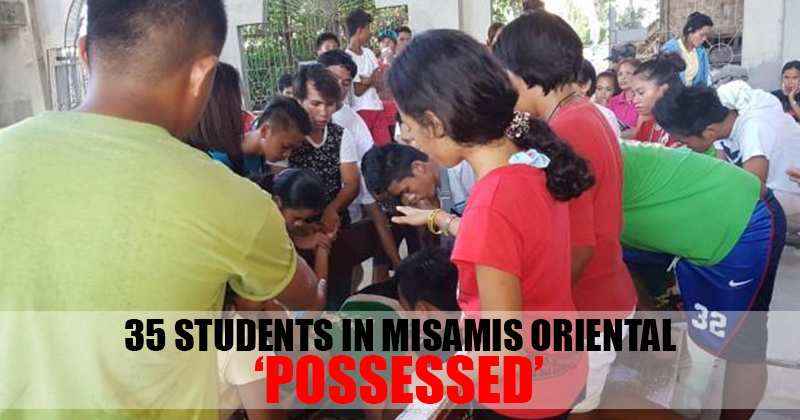 At least 35 students in Initao, Misamis Oriental were reported to be possessed by evil spirits and were brought to a local church.
According to a report by GMA News, the students exhibited unusual behaviour – some were shouting and screaming. School administrators asked the church for help to pacify the students.
This was the second time the incident occurred. Last Friday, 35 students also exhibited the same behavior.
Parents believed that the incident may be related to stress disorder.
Source: GMA News