04 Mar

Wing is King: Sulit Places for Tasty Chicken Wings in CDO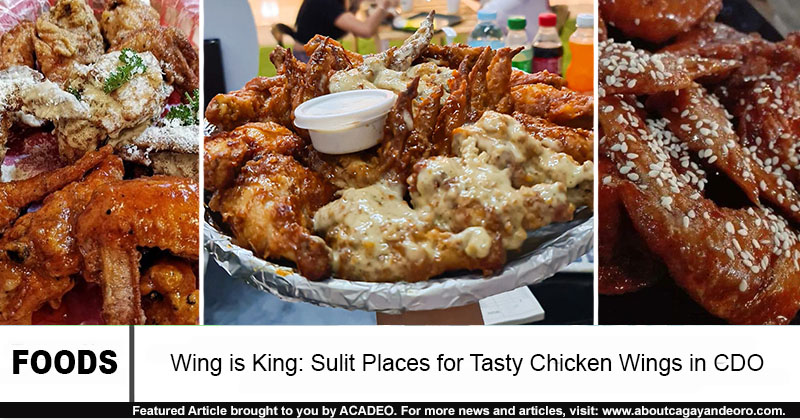 Is it payday already? Then it's time for some digging in!
We heard that your favorite is chicken wings. Who doesn't love this delicious part? Usually deep-fried and coated or dipped in special sauces, surely there's a wing out there for you.
We have already spotted some of the chicken wing spots here in Cagayan de Oro. Check out this list!
Sevs Diner
Location: 11th -14th Streets, Nazareth, Cagayan de Oro
Can't settle with a single flavor for your chicken wings? Try Sevs Diner and explore the different flavors of their chicken wings!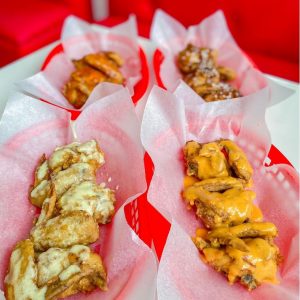 You can start with their Original version, but if you want to go all the way, feast with their soy garlic, sriracha mayo, sour cream, barbeque, sweet chili, garlic parmesan, and spicy buffalo.
Conso Wings&Ribs
Location: Corner Abellanosa-Manuel Vega Streets (beside Sr Pedro Lechon Manok)
Are you a fan of soy garlic wings? Try Conso Wings&Ribs!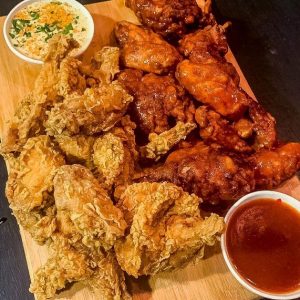 Aside from their soy garlic flavor, they also have buffalo flavor and original. You can match it with their grilled ribs, chizburger lumpia, and more.
Shrimp Wings
Address: Don Apolinar Velez Street (in between C7 Convenience Store and Imperial Appliance Plaza), Cagayan de Oro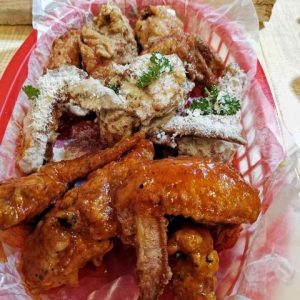 Shrimp Wings is a relatively new wings restaurant that has become a favorite go to place among Kagay-anons. And with their unli wings and shrimp, it's easy to know why.
Tap It at The Warehouse
Location: The Warehouse, Corrales Avenue, Cagayan de Oro (former LED Bar beside Bombo Radyo Broadcasting Center)
Unli chicken wings with unli palapa, who doesn't love that?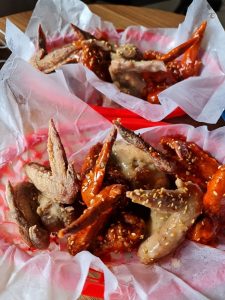 Tap It at The Warehouse offers unlimited chicken/wings at P199. Also, they have vegahhh meals and snacks, and hot drinks. Check out their updated menu.
Boggsy's Hot Wings
Address: Corrales Avenue corner hayes Street, Cagayan de Oro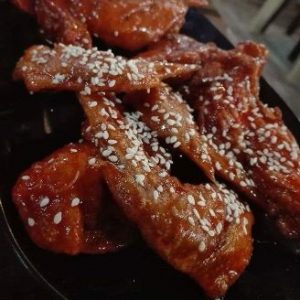 Give in to your wing cravings at Boggsy's Hot Wings!
A wing joint in Cagayan de Oro that offers incredible wings. You can go for their affordable unlimited chicken and rice options.
Wing It Flavored Wings
Address: 3rd Floor, Cinema Wing, Centrio Mall, Captain Vicente Roa Street, Cagayan de Oro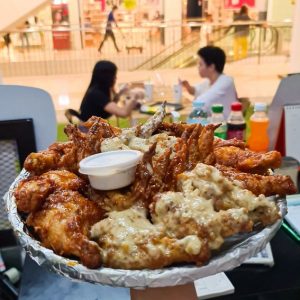 Feel good with indulging to Wing It Flavored Wings' chicken wings.
From garlic parmesan, spicy buffalo, to hickory BBQ, you can't get enough of their amazing flavors.
Johnny Wings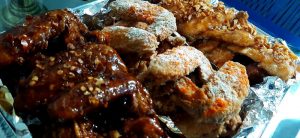 Experience extra ordinary wings with Johnny Wings. They have a wide range of flavors starting from barbecue, cheesy lava, cheesy overload, and garlic.
Have these wing joints made you feel like drooling? Give us an aye! OR if you think we missed to include a chicken wing place, let us know in the comments below!
Don't have a website but want to be seen online? Get listed in our Cagayan de Oro directory! Check to see other local businesses.