09 May

Summer Escapade! Experience breathtaking views and sea adventures at Blu Sands Beach Resort and Duka Bay Resort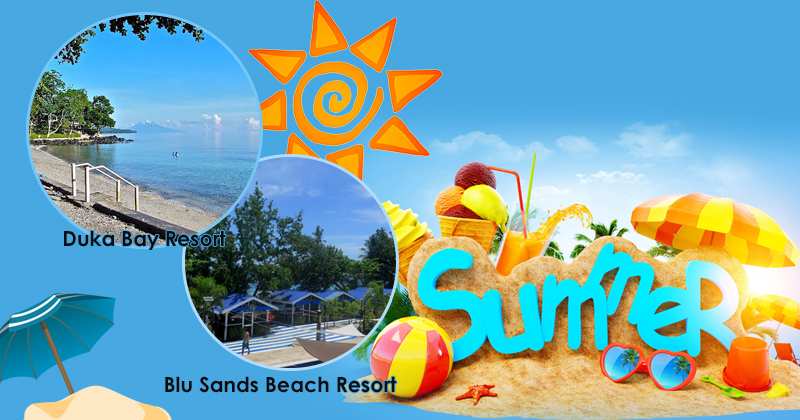 Last weekend, I visited two of the best resorts in Misamis Oriental where you can forget all your problems and anxieties in life by taking a good look at how beautiful these beaches are. It seems a decade ago since I last swam in a beach for a whole day. After that, I did not try it anymore since I didn't want to regret having sunburns. But my mind changed when I saw how beautiful Blu Sands Resort and Duka Bay Resort are. With their alluring beauty,  you will definitely be tempted to jump on the waters and even live there forever!
Blu Sands Resort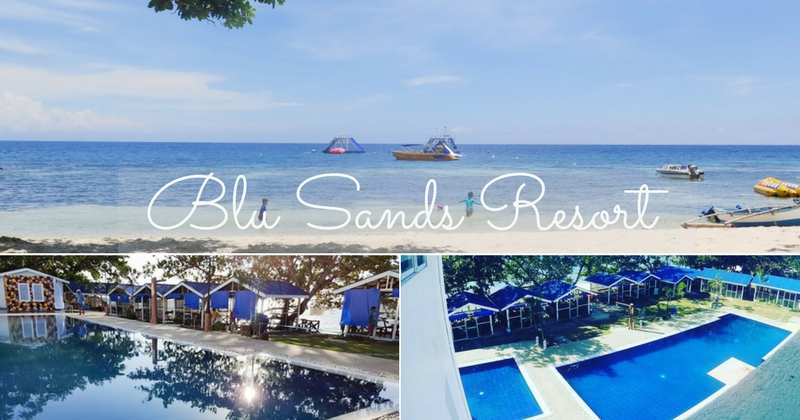 Blu Sands resort is located in Tubigan Initao, Misamis Oriental between Midway and Hapitanan. From the city proper of Cagayan de Oro, we traveled for 2 hours to reach the area. Blu Sands is famous for its dazzling sunset especially on clear weather conditions and summer months. The resort has a hotel where you can check in and an indoor restaurant for you to enjoy their delicious foods.
Upon arriving, you can see a large fountain in front with large koi fishes and coins. The fountain looks like an enchanted one where it grants wishes if you threw some coins on it. I haven't tried throwing coins since I was busy taking pictures with the fishes and tried to catch them. Good thing that the staff is not around! But, seriously, they're really big!
The staff greeted us as we are going inside the restaurant, placing our things and getting ready to explore the area.
They have two swimming pools, for kids and adults. Even though I don't know how to swim, I want to jump in the water yet I was more attracted by the glimpse of the beach! The color of the beach is aqua blue looking at the shallow area of the water and it gradually becomes darker going to the deeper part. I don't know what kind of adjectives will describe how beautiful it is, but I assure you, it is really beautiful!
They also offer different kinds of water activities that will surely make your adrenalin rush and will set your blood pumping, just like their newest Parasailing! First time on Misamis Oriental!
For more information and reservations please contact them through  0925-898-7640 and @Blusandsbeachresort.
Duka Bay Resort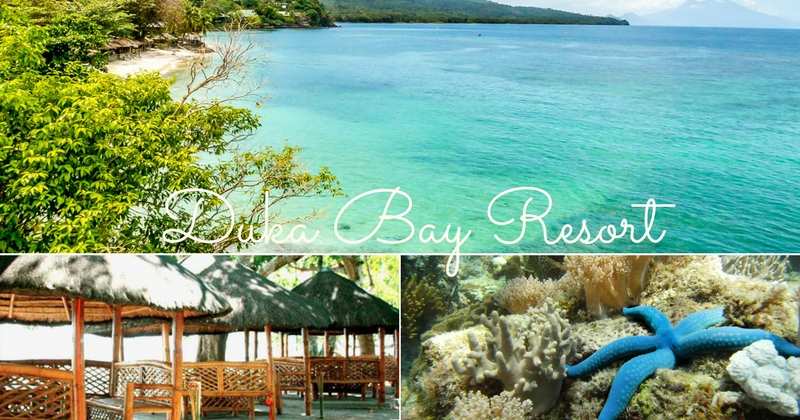 After the remarkable experience in Blu Sands Resort, another exquisite resort that I visited in Misamis Oriental is the Duka Bay which can be reached for more than 2 hours by any fast moving vehicle from Cagayan de Oro. It is occupied by white sands and surrounded by hills full of trees.
Since I traveled together with my co-workers, the trip became more exhilarating! On our arrival, you can feel the cool breeze coming from the oceans and again it called on me (I assure you I'm not Moana). It's really beautiful! The splendid-aquatic-crystallizing water is a W-O-W, I don't know how to describe it but I just jump over it and swim. It's like freeing myself from the world, playing like a kid around and jumping like there's no tomorrow under the heat of the sun.
Duka bay has nine spacious villas that are elegant and fully furnished and gives a breathtaking view of the Camiguin Island.
At one moment, we plan on going further to the deeper part of the water but one of the resort's lifeguards advised us to wear something that would shield our feet from the coral reefs underneath the water to avoid cuts and minor injuries.
Just a few meters away from the shore, you can find a community of colorful tropical fishes, turtles, and reefs, all you can enjoy through the resort's glass bottom boats. They also offer several water activities like scuba diving, kayaking, banana boat riding and paddle boarding.
For more information and reservations please contact 0917-794-2759/0937-379-4127 and @dukabayresort.com.
We always try to explore other places when in fact there are so many great undiscovered places that surround us. We dream of going out of the country instead of discovering beautiful places of our own. Let us appreciate the beauty of our county.