21 Apr

Want to Look Trendy and Chic This Summer? Upgrade Your Summer Look with These Effective Fashion Tips

The heat is on! But if you think summer fashion is just wearing shorts and cotton t-shirts all the time, think again. Perhaps it's time to upgrade your summer wardrobe to shop for the best summer outfits while also shopping the right way.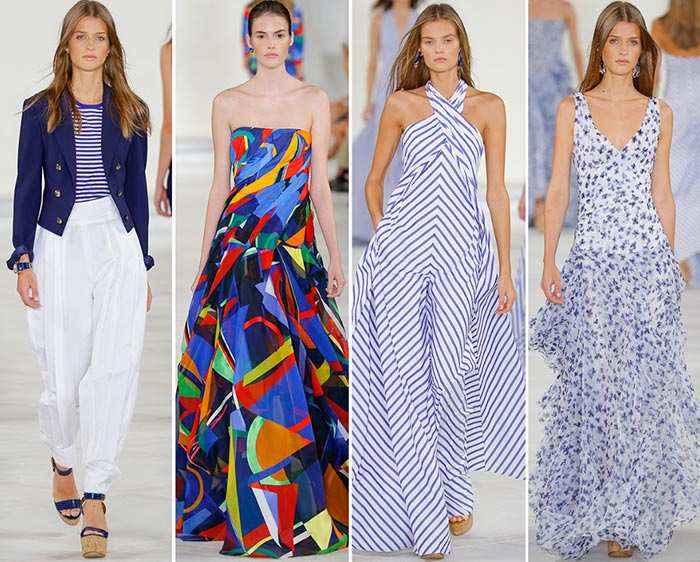 Of course everyone knows that rising temperatures and weekend trips is not the right time to wear your dinner jackets, gabardine blouses, and corduroy pants. With the weather heating up you might want (or need) to acquire or improve on your weekend outfits while staying refreshingly cool. Staying cool also is not a license to look boring, so here are some really good tips and pieces of practical advice to ensure that you get the most bang for your bucks by looking good and staying comfortable and cool as well, even during these hot dog days.
Planning to buy summer shoes? Buy them bigger
That's right, buy your summer foot gear a half size bigger than you normally would. Your feet swell when the extreme heat is on, especially in the afternoon. This is why shoes you bought during the non-summer months may suddenly feel tight for your feet during summer. Natural materials like leather, canvas, and suede will surely stretch, so the above advice is truly sound. This also applies for trendy shoes and sandals made from faux leather, plastic, and other artificially made materials. Sporty sandals are certainly trendy for summer.
Mind the fabrics
When going out to buy upper-body clothing, many trendy and fashion stores in malls often sell clothes made from poly-blends that don't allow the body to breathe. They will cling to the body when sweat stains pour out. Staying cool means seeking out materials like pima cotton or supima cotton whose fibers are hollow in the center to allow absorption of perspiration and for air to pass through. Another solid summer material is linen. It is stronger than cotton and conducts heat better, and is also very breathable, and feels very cool when worn. Also great for summer is super-thin denim.
You can reinvent your old clothes
Tailors and dressmakers around the city have a penchant for being creative. Go over your old inventory and see what you can improve, reinvent, or revise for the summer instead of buying a whole slew of new outfits. For instance, a floor-level skirt or dress can be cut into a cute mini, pants or jeans can be converted to shorts, and blazers can be cut up into cropped jackets to wear over summer dresses. If you have an old long-sleeved or short-sleeved shirt or tank top, you can have it hemmed to show a sliver of skin. You can pair this with your summer pants, skirt, or shorts. It's an easy-breezy crop that's not too tight, not too trendy, and not even too revealing, and is very comfortable.
Ice cream should melt in summer, not your makeup
We may have bought makeup that doesn't melt on our face, but when you're carrying the makeup around in your bag or backpack, the heat may melt them. A neat trick is to freeze a Zip-Loc bag overnight in the freezer. In the morning place all your makeup for the day inside the bag. This keeps your makeup cool until you reach your destination like a resort or at work since it can get really hot in the car, a jeepney, or bus, and while you're walking. If you need longer term cooling for your makeup, you can shop for makeup cases that are fully insulated with an interior cooling integrated system.
Loose-fitting clothes
The looser your clothes, the cooler you'll feel, especially with the pants department. Even for a night out you can pair your loose baggy pants with flats, heels, or a jean tank top. Loose Bermuda shorts are also great for better air circulation.
Wear white tops
White tops are way cooler because white repels heat while darker colors absorb heat. Lighter colored tops and shirts also work well, but white really does the job. White isn't just for the official holidays like Labor Day and holy week.
Hats
Hats weren't made to suffocate your head, and contrary to popular misconception, men frequently wearing a hat or cap are not susceptible to getting bald. A hat or cap will protect your scalp, head, and eyes from the harmful UV rays and will keep you cooler.
Try a t-shirt dress
If you haven't yet, try one. The throw-on-and-go venerable t-shirt dress is perfect for anything, day or night. You can transition from day to night by wearing different footwear and adding some fun accessories. They are also easily carries around when traveling, never wrinkle, and don't need dry cleaning.
Protect your eyes
The glare and heat from the sun is damaging to the eyes. It doesn't matter if you're wearing designer sunglasses or the cheap ones bought from Divisoria. Do take note of what design fits your facial contour, whether it's round shape, cat-eye, oversize, or aviator.
Hide the sweat stains
Summer outfits with stripes, pastel colors, and patterns have a nice way of camouflaging perspiration better. You can also easily pair them up with colored bags, colored shoes, or plain colors while looking very nautical.
Bags at night
For bags when going out on hot nights, you want to choose small bags that won't touch your skin. A cross body bag with a thin strap that will only touch the clothed parts of your shoulders, hip, and thigh will feel a lot better than a shoulder bag that will stick to your armpits.
Try overall shorts
Overalls are no longer for kids and adults wearing overalls don't have to wear the pants variety. It's a great way to wear really loose shorts and can be worn with anything from t-shirts, tank tops, or button-down shirts.
It's summer, no need to tuck-in
If you don't need to, you don't need to tuck in since it may get hot for your outfit, even if you're going to the office. That extra bit of fabric pushed against the skin can feel bothersome. The answer is to wear clothes that are cut just right where it's supposed to stop. This also won't make you look sloppy even at the office.