07 Oct

Suspects Behind the Davao Terror Attack Finally Arrested, Members of Maute Group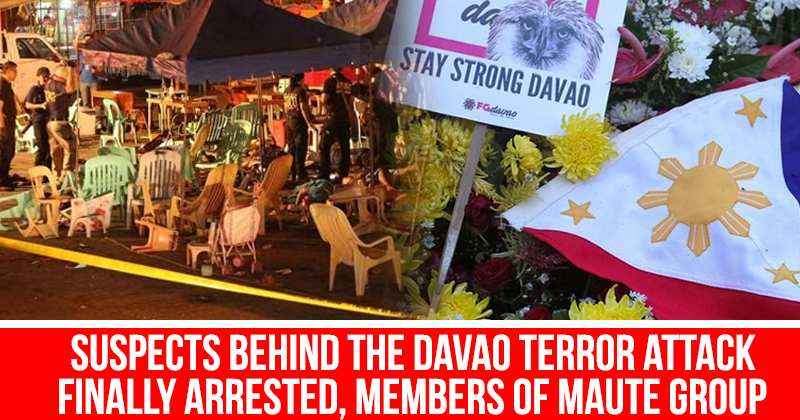 On October 7, Friday, alleged suspects behind the Davao City terror attack were arrested. It was said that these suspects are members of the Maute Group, a terrorist group operating in Mindanao.
Defense Secretary Delfin Lorenzana will present the suspects on Friday afternoon, according to the Armed Forces of the Philippines.
As of posting time, no other details were available.
The deadly explosion last September 2 at Davao City night market killed 15 people and injured 70 others.
A total of nine suspects including the identified bomb making expert with connections to the international terror group were arrested. The authorities have already filed multiple charges against the terrorists.
The suspects identities had been concealed.
Due to the deadly blast, President Rodrigo Duterte immediately declared a state of national emergency on account of lawless violence in Mindanao.
The Davao City government offered a P3 million reward for the information and arrest of the suspects behind the Davao explosion.
News Source: Inquirer