27 Apr

Sweet House Summer Baking Workshop for Kids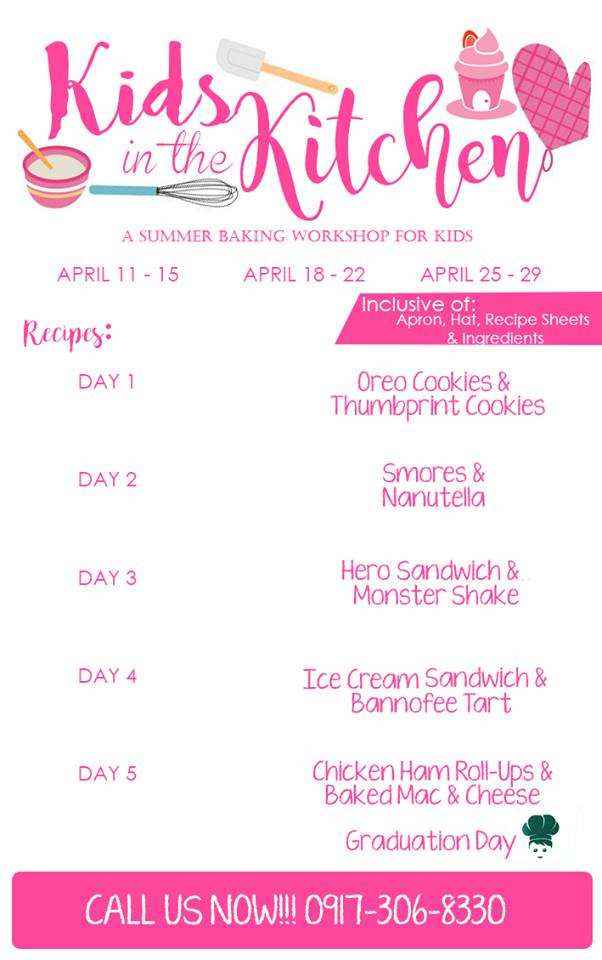 Sweet House, one of Cagayan de Oro's premier culinary schools for baking and pastry making, is about to conclude its summer baking workshop for children, called "Kids in the Kitchen." The summer baking workshop for kids started last April 11 and will be concluding this April 29. Three full batches will have then graduated, with the ceremonies held at the McDonald's Limketkai Center.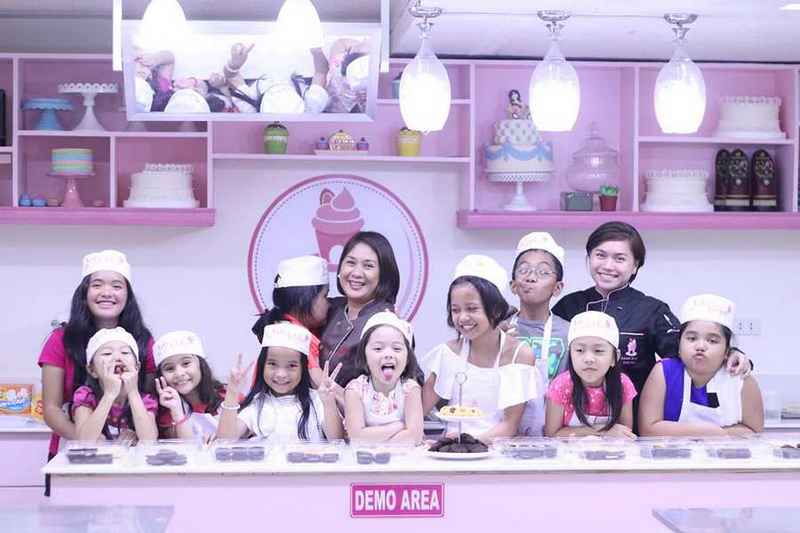 "Kids in the Kitchen" is under the supervision and tutelage of Chef Cybelle Songco and Chef Mae Ann Roa, two of Sweet House's mainstays and culinary instructors. Although there is a minimum and maximum age limit in the acceptance of the children for the baking classes, children with special needs are most welcome to be enrolled by their parents.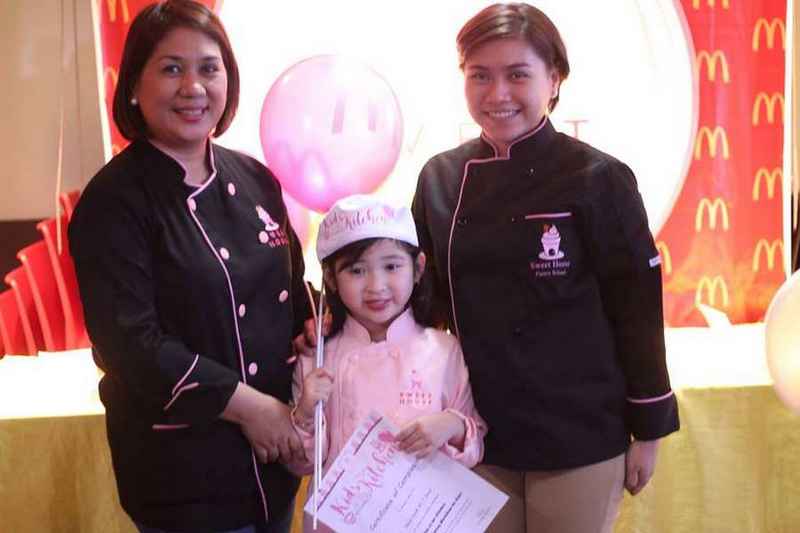 The first batch concluded last April 11 – 15, while the second batch concluded last April 18 – 22. The third batch started last April 25 and will conclude this coming April 29. Each batch has a morning and afternoon group, each group being limited to 12 children. The morning workshop runs from 9:00 a.m. to 12:00 noon while the afternoon workshop runs from 1:00 – 4:00 p.m. The whole workshop runs for 5 days with a concluding mini-graduation held at the McDonald's Limketkai Center.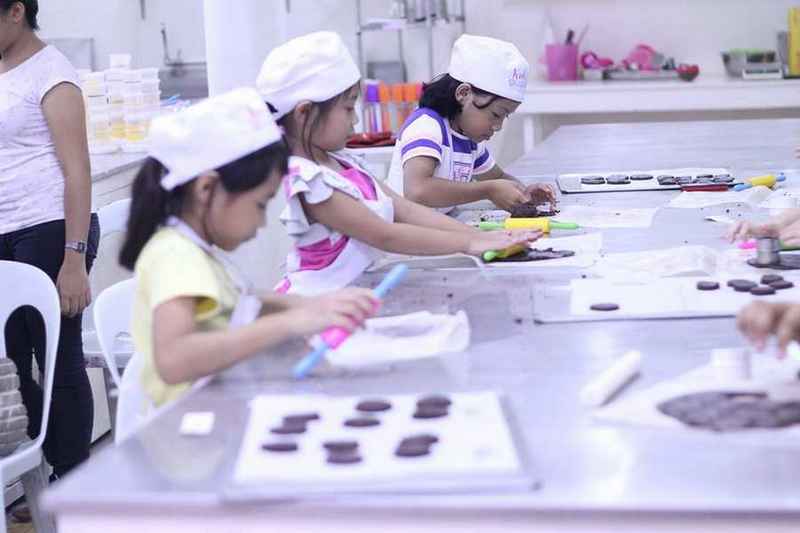 Registration fee is pegged at P3,500 per child. This is already inclusive of Apron, Kitchen Hat, Recipe Sheets, and Ingredients.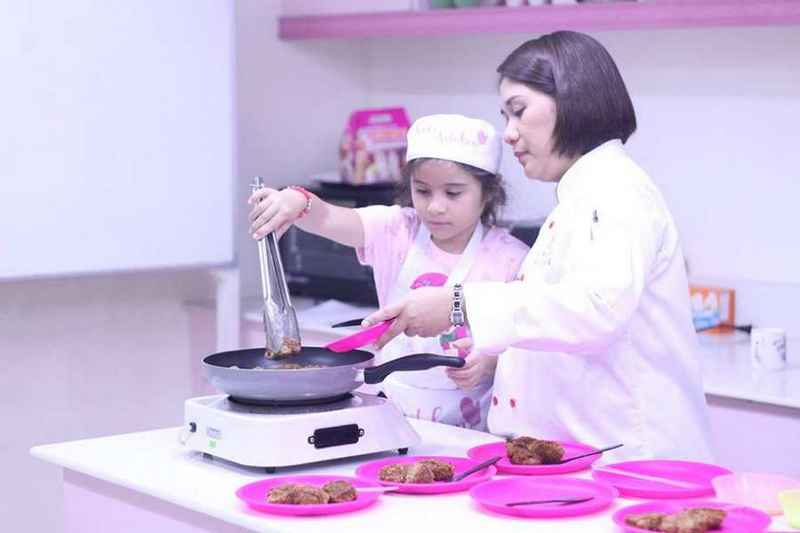 Each day the children are taught to bake and create a specific dish. For day 1, they are taught how to make and bake Oreo Cookies and Thumbprint Cookies. On day 2 they are taught how to make Smores and Nanutella. Day 3 has the children creating a Hero Sandwich and Monster Shake. On day 4 it's making an Ice Cream Sandwich and Bannofee Tart. Finally, day 5 finds the children making Chicken Ham Roll-ups and Baked Mac and Cheese.
Sweet House Pastry School, Inc. is a culinary and baking school owned and operated by Chef Mich Uapal. Aside from this, Sweet House also sells rare to find baking equipment, supplies, and ingredients, as well as being a pastry café. Having only opened in 2014, this culinary school and its chef instructors have already garnered several awards and prizes in national culinary competitions, including from Cagayan de Oro's very own Kumbira Food Festival and Competitions. Chef Mich Uapal herself was trained in the culinary arts in Thailand and has won several personal baking awards before deciding to open Sweet House.
Another class and workshop that is scheduled from April 29 – 30 is the Illuminated Cake with Japanese Cherry Blossom Flower, a tandem class with Chef Pia Angela Tecson and Chef Jay Pee Acain.
For this coming May, Sweet House will also be offering the following Lifestyle Classes:
May 14 – Fondant-Look Birthday Cake
May 18 – Basic Piping Techniques
May 19 – Basic Cakes and Icings
May 20 – Best Selling Cakes
May 21 – Basic Fondant Cake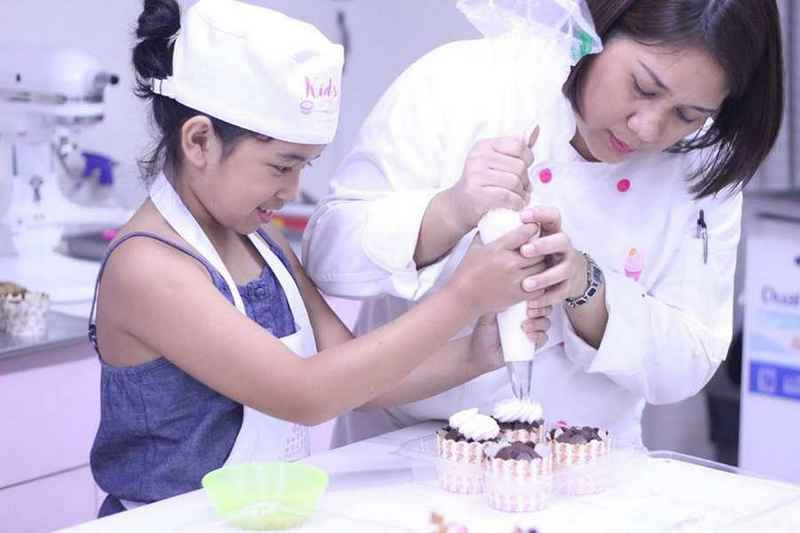 For reservations and inquiries, you can call or text Sweet House at 0917-3068330 or 0917-5596131. Sweet House Pastry School is located at the corner of J.R. Borja and Tiano Bros. Streets.