29 Jul

Task Force Reminds Online Sellers to Refrain from Selling Pork Products From ASF-Affected Areas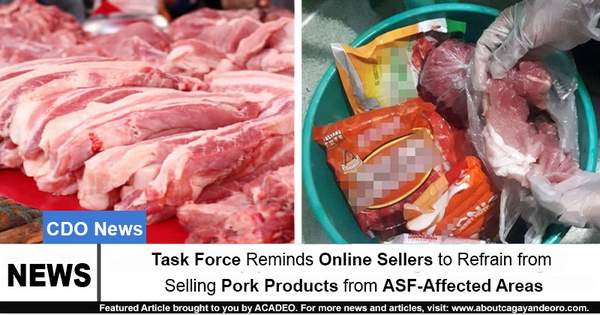 Mga higala! The Anti-African Swine Fever Task Force and the City Veterinary Office are now reminding online sellers to stop selling processed pork or pork-based products that come from African Swine Fever-affected areas in Luzon, Davao Oriental, and Davao City.
It can be recalled that Mayor Oscar Moreno issued Executive Order No. 172 earlier this year, which temporarily bans the entry of swine, pork meat, and processed pork products coming from areas with confirmed ASF cases.
With the city tightening its monitoring efforts, all products that get caught being smuggled will be confiscated.
Currently, the city is still free from the threats of the African Swine Fever.