15 Jun

Tata Motors Philippines Launches Its New Super Ace 1-Ton Mini-Truck in Cagayan de Oro

Tata Motors Philippines in Cagayan de Oro recently unveiled its latest addition to the Philippine market in the form of the Tata Super Ace "Big Boy" in official launching ceremonies at the ground floor activity center of the Ayala Centrio Mall last June 11, 2016. It is also Tata Motors Cagayan de Oro's attempt to put this Indian vehicle manufacturing brand on the map of Kagay-anons ever since it officially opened its dealership and showroom along the National Highway in Gusa in December 2015.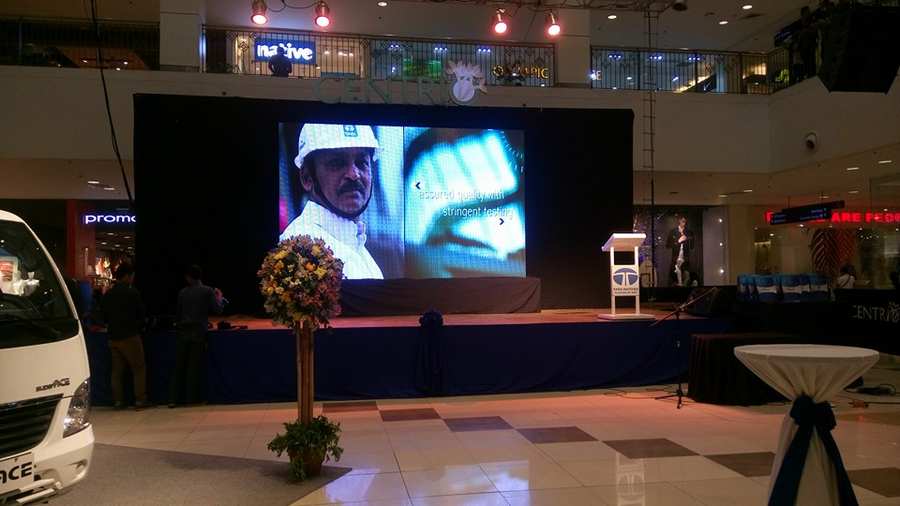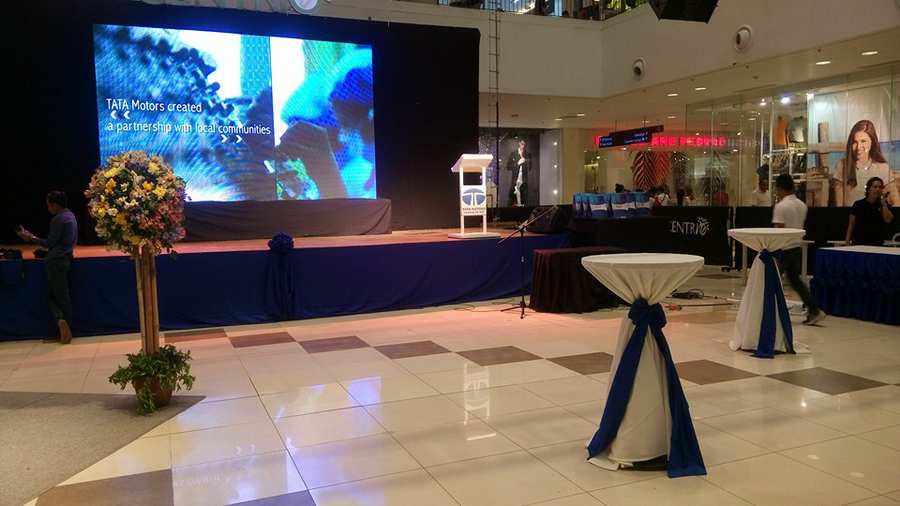 While the activity center was abuzz with the display of its Tata Super Ace and its variants, as well as other Tata cars and vehicles, Tata Motors also offered its limited Sizzling Summer Deals promotion that slashes off 20% from all its truck and car already low down payments. This promo is good until July 31, 2016. When availed, the promo also includes free 3 years LTO registration and free 1 year comprehensive insurance. At the event, you can also see them displaying their current awesome deals on their Diesel Engine Series.
Prominent guests at the display show and program included the following;
Last April 29 to May 1, Tata Motors Cagayan de Oro also held a vehicle display at the said same venue. They have also held vehicle display shows in the past at the Rotunda of the Limketkai Mall. Tata Motors became popular overnight in Davao City when former Davao City Mayor Rodrigo Duterte mass purchased 100 Tata Ace Bata passenger vehicles last January 2016 to serve as emergency response vehicles as well as for the daily operations of local government units and barangays.
About the Company
Tata Motors Limited, formerly Tata Engineering and Locomotive Company, is a fully owned Indian automotive manufacturing company with its main headquarters in Mumbai, India. It is India's second largest manufacturer of Indian designed and manufactured passenger cars, trucks, vans, coaches, buses, construction equipment, and is the second largest manufacturer of military vehicles for the Indian Armed Forces.
In 2005 it acquired holdings with Spanish bus manufacturer Hispano and eventually developed the Starbus and Globus buses under this name and the Novus trucks. In 2006 Tata Motors further acquired the Brazil Marcopolo manufacturing in order to build Marcopolo buses under this name. Probably its biggest and most surprising acquisition was taking over the British car maker Jaguar Land Rover. Today, Jaguar cars, Land Rovers, and Daimler luxury cars now bear the name Tata with its brand.
In 2008 Tata Motors launched the Tata Nano, an indigenous small car considered the world's cheapest car. The Tata Nano was created in order to give an affordable car to those who are on a tight budget. Unfortunately, the Tata Nano is currently unavailable in the Philippines due to political reasons.
In 2012, in line with the Indian Army's modernization program and in line with Indian political policies to distance India from Chinese and Russian imports, Tata Motors began development of Futuristic Infantry Combat Vehicles in anticipation of any future conflicts with China due to Chinese expansionism policies.
Around 2005, Tata Motors developed India's first indigenous one-ton mini-truck, the Tata Ace. It was so sturdy and reliable that almost all of India's auto analysts consider it the catalyst that changed the dynamics for light commercial vehicles (LCV) and Tata Ace became India's first choice when it comes to city and rural business transporters. Most recently – and as recently launched at the Centrio Mall – Tata Motors unveiled its upgrade, the Tata Super Ace. It features a sturdier chassis and comes in several variations.
Aside from the usual pick-up style mini-truck configuration, the Super Ace can now be fitted with other rear body configurations such as the passenger body that can ferry up to 16 passengers. This passenger body configuration has optional open or closed window slots for either jeepney passenger option or closed air-condition option. Other rear body configurations include the food truck body, delivery van body, and the "Rescue Boy" for small vehicle emergency response.
Aside from the Tata Super Ace "Big Boy" capacity of 1 ton, it also has a reliable 1.4 liter turbocharged intercooled eco-diesel engine and power steering. Almost similar in appearance to the China manufactured Multicab, both the Tata Ace and Tata Super Ace are sturdier, more reliable in engine performance, and has all the modern features that you normally find inside a modern passenger car.
Special Awards and Recognition
At the recent Apollo Commercial Vehicle Magazine Awards 2016, the Tata Super Ace Big Boy won the prestigious Pick-up of the Year Award. Other awards won by Tata Motors include School Bus of the Year, Tractor Cargo Carrier of the Year, and Special Application Commercial Vehicle of the Year. At the recent 2016 Ghana Auto Awards, the Tata Super Ace won the Mini Truck of the Year Award and the Light Truck of the Year Award.
What it Means to Have TATA Motors in Cagayan de Oro
The entry of Tata Motors in the Philippines and Cagayan de Oro may signal the fact that Cagayan de Oro is progressing in every economic aspect, but it shows two glaring factors often overlooked by local economic analysts.
First, that a progressing country (similar to the Philippines) like India can now develop and manufacture its own indigenous and local passenger and utility vehicles clearly shows that the Philippines is still left far behind in the aspect of vehicle manufacturing. The Philippines has no local vehicle manufacturer existing.
Second, Tata Motors and other Indian companies and products should be given more headway in the Philippines since Indian manufacturing and products are far more superior in quality than the below-par products imported here from China. Chinese made cell phones, vehicles, and other products have been proven time and again to be of inferior quality while Indian products are stronger and more durable.