19 Sep

WATCH: Teacher In CDO Hits High School Student

Mga higala! A teacher in Cagayan de Oro City was recently caught on video while scolding a male student and hitting him with her knee!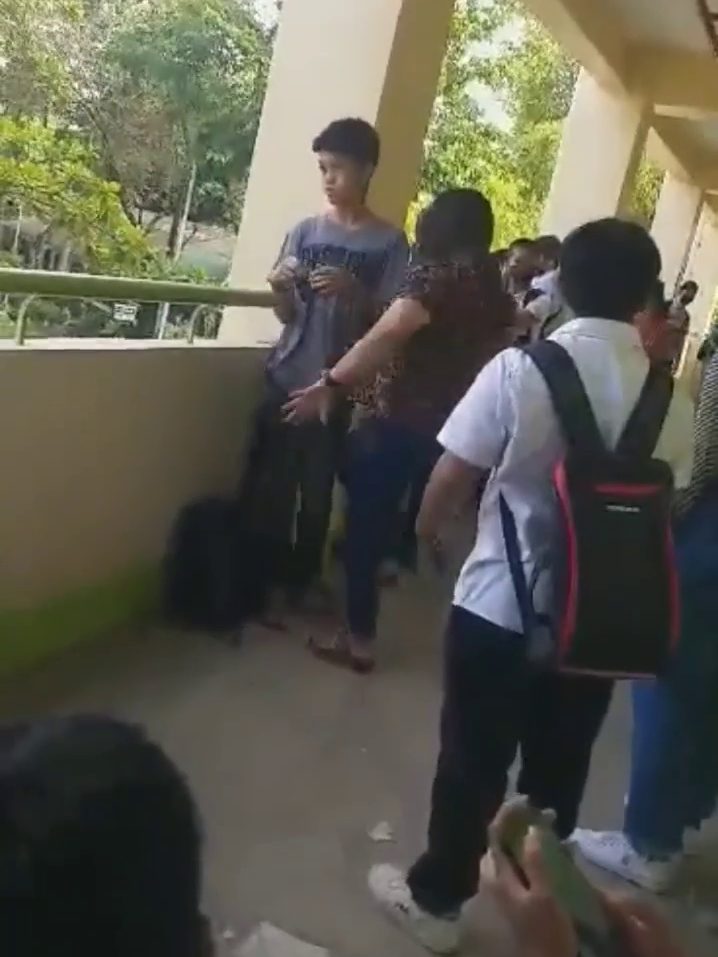 Based on the clip below, this occurred along the school's hallway, in front of many other students.
The victim can be seen receiving the said hit on his thigh area:
According to reports, this incident happened at the Bayabas National High School in Brgy. Bayabas.
(BTW, the teacher allegedly already hit another student before the video was captured.)
Below is a statement from the said victim's mother:
DepEd is now conducting an investigation regarding this incident higala!
Watch out for updates!