05 Oct

LOOK: Teens Throw Stones At Moving RTMI Bus, Causes Panic Among Passengers

Mga higala! A Rural Transit Mindanao Inc. (RTMI) bus bound for Dipolog was recently stoned by reckless teens, causing panic among its passengers.

According to a post by Blanche Lao, they were almost at the Kolambugan checkpoint when they heard a bang that sounded like gunshots.

This prompted her boyfriend to immediately get down on the floor, pulling her with him to safety.

After a moment of shock and quiet, they then checked if they had any injuries and tried to find the source of the said bang. What they discovered was a window near them with 2 holes.

Check out the photo below: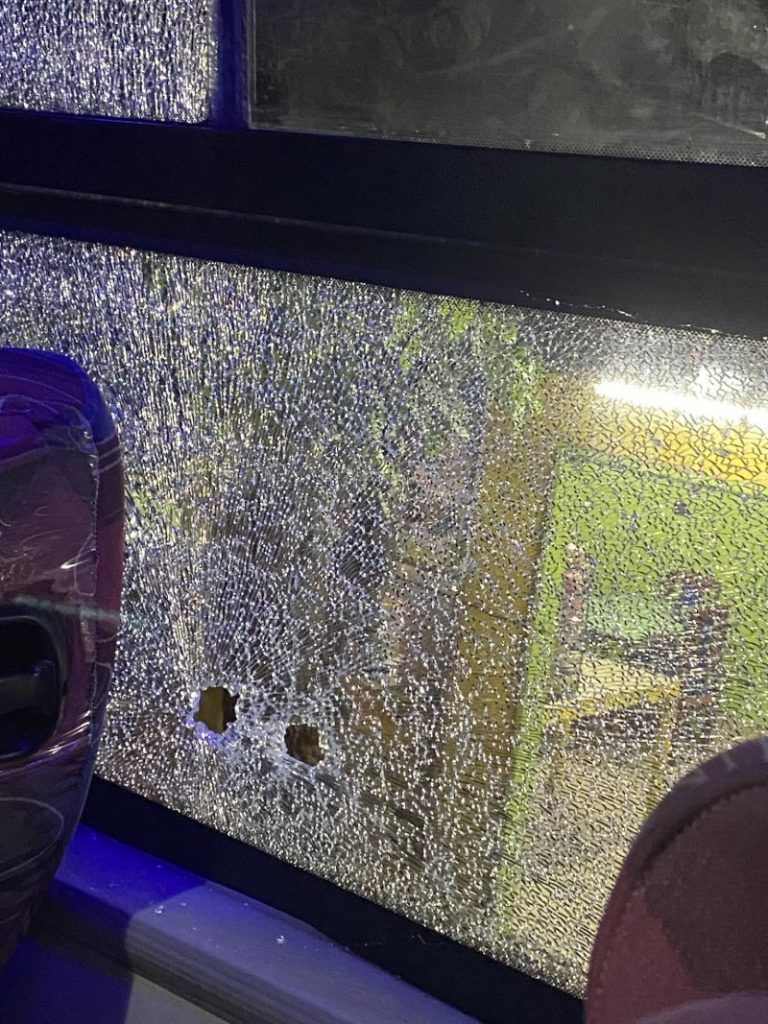 Upon arriving at the mentioned checkpoint, the bus personnel reported the incident and asked for help from the authorities who then caught the suspected teens.
————————————–
After all this, Blanche and the other passengers were instructed to ride another bus and present their paid tickets. For more details, read: