15 Nov

Thai Me Up Restaurant at Centrio Mall Celebrates Its 4th Anniversary with a Seafood All-You-Can Buffet

Thai Me Up Restaurant, Cagayan de Oro City's premier restaurant when it comes to Thailand food, celebrated its 4th anniversary last November 9, 2016 at the Ayala Centrio Mall with a Seafood-All-You-Can Buffet anniversary treat. The buffet was offered for lunch and dinner.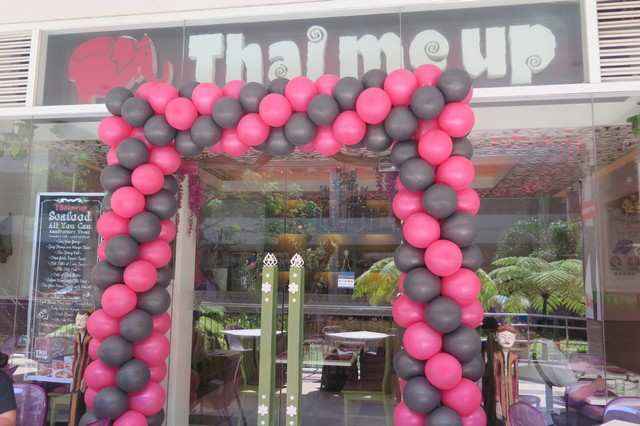 Tickets sold for the buffet were P499 for adults and P249 for children. Needless to say, the anniversary treat buffet was a complete success as the restaurant was filled to the brim during both lunch time and dinner time.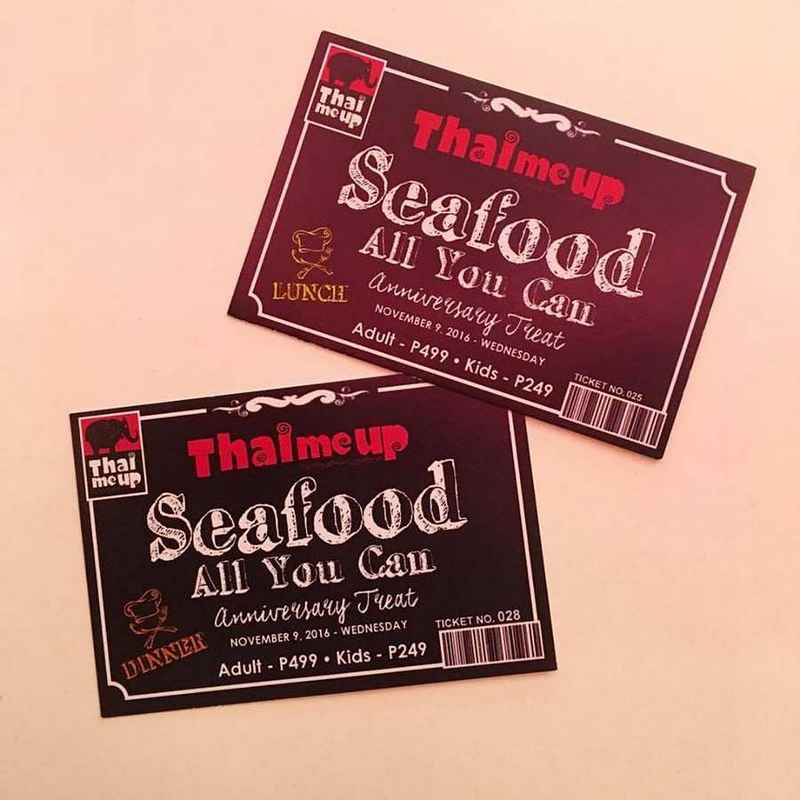 Buffet tickets also served as raffle tickets in which customers had the chance to win prizes such as Thai Me Up Gift Certificates and boxes of Brownie Bites.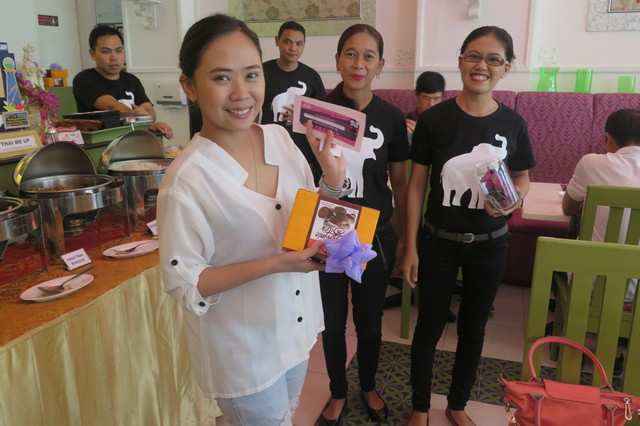 There were also raffle draw winners for the lunch buffet and dinner buffet. All customers were given Thai Me Up bag tags as giveaway souvenir for the occasion.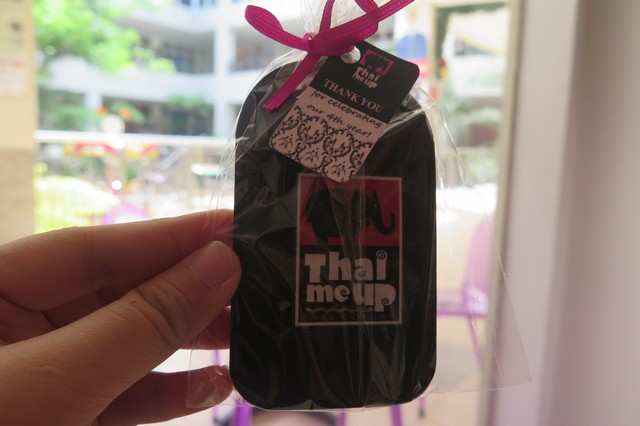 In true Thailand food style, the buffet was filled with truly delectable concoctions of sea foods.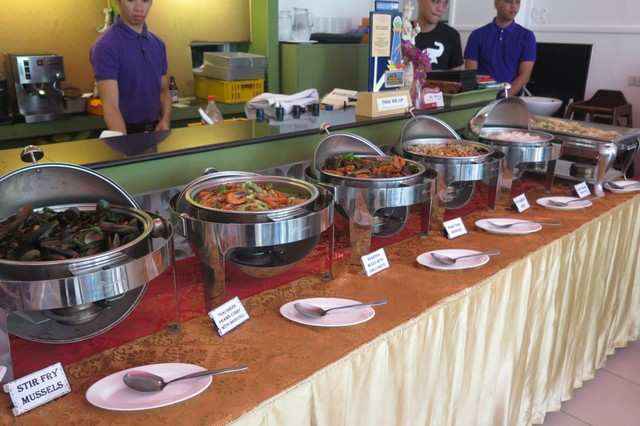 Truly visible was the restaurant's signature Khao Klug Kappi rice, fried garlic shrimps and fish, Thai spring rolls, Thai chili crabs, stir fry mussels, fish fillets, Thai green prawn curry with broccoli, seafood mixed with chili paste, and crab with Thai sauce.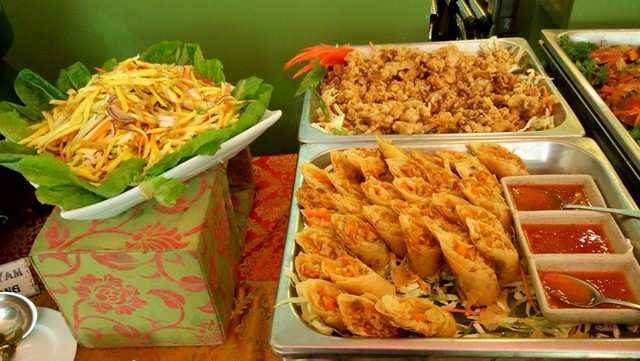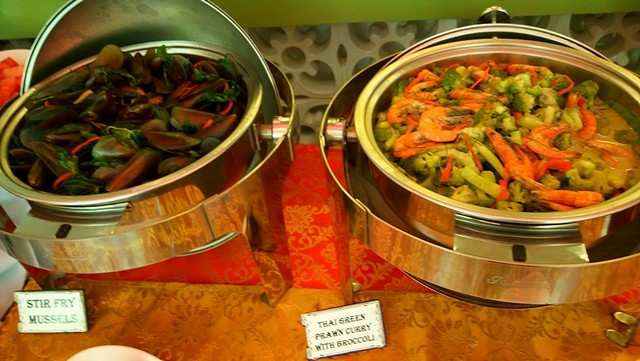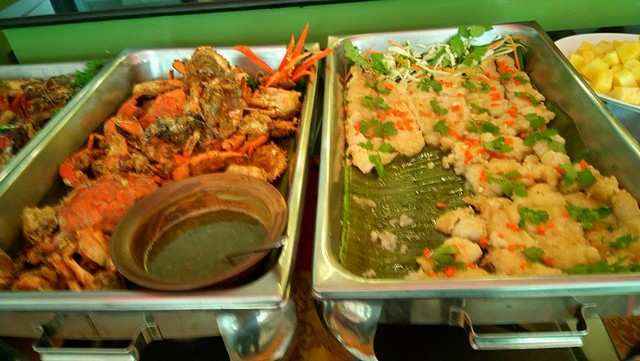 Desserts included sticky rice with mango, fresh fruits, and other sweet treats.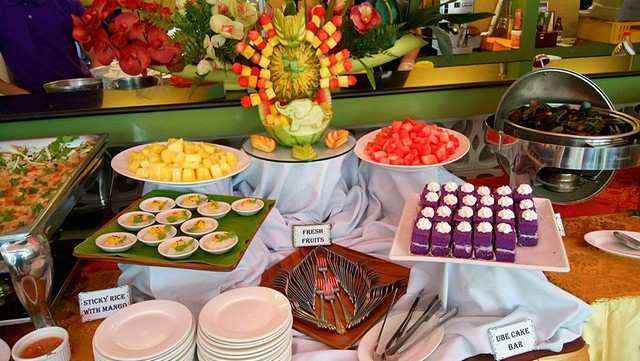 Thai Me Up is the first restaurant in the city that offers affordable lunch and dinner buffets for both Thailand and Filipino food. The ambiance is classy, elegant and a bit mysterious. Thai decors and colorful walls and furniture reminiscent of Asian designs.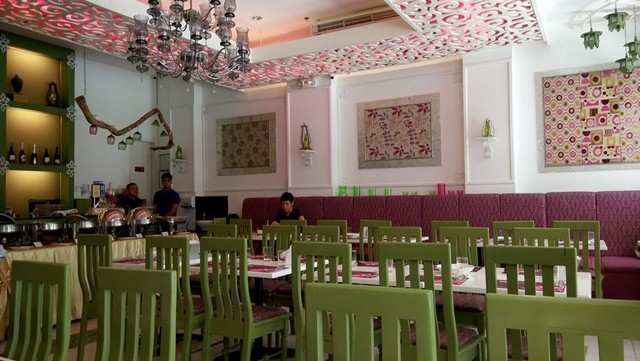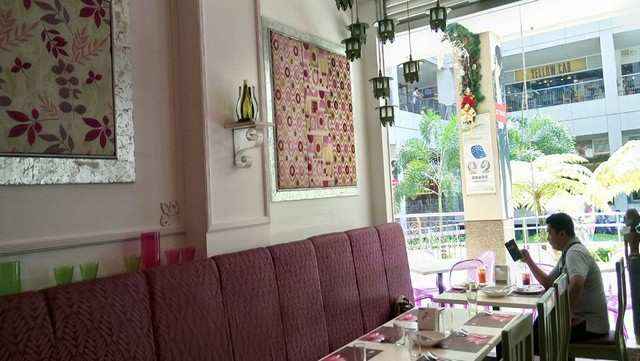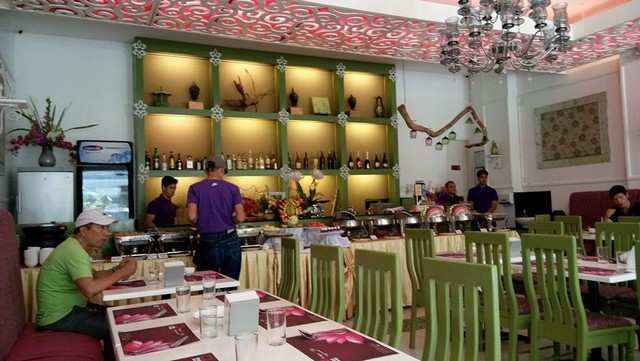 Thai Me Up Ayala Centrio branch seems to always be filled up especially during the weekends due to its convenient location. Most notable with both branches are the colorful chandeliers.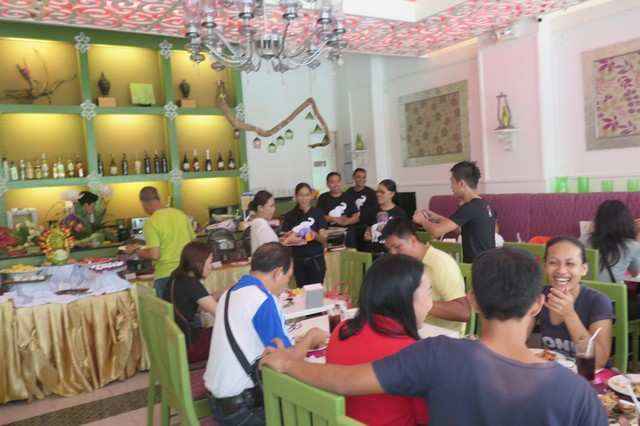 Thai cuisine is almost similar to Filipino cooking, although the former uses more herbs and spices. Thai food is composed of many components from many ingredients, each providing a different flavor, but once everything is combined, it produces a well-balanced and delicious dish. Thais love to serve their food in "family servings" because they also have large families as well. Thus, Thai Me Up also serves its dishes in family sizes good for up to 4 persons.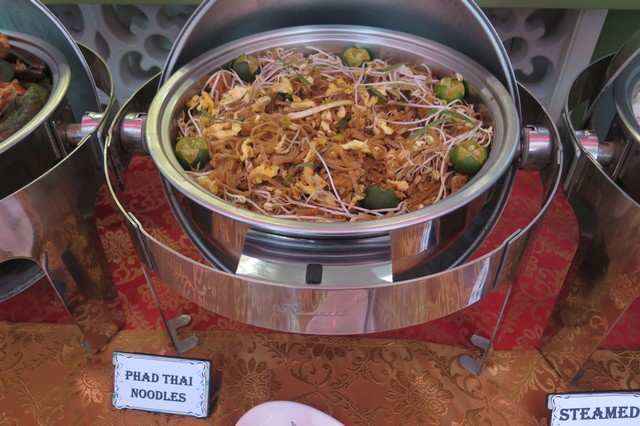 One of their best sellers is the Tom Yam Goong, a hot and sour shrimp soup. Tom Yam soup has a broth made of lemongrass, kaffir lime leaves, galangal blue ginger, lime juice, fish sauce, and crushed chili peppers. This combination of Thai ingredients produces a soup that is spicy, sour, a bit sweet and salty, and with an herb scent. It contains prawns for its meat.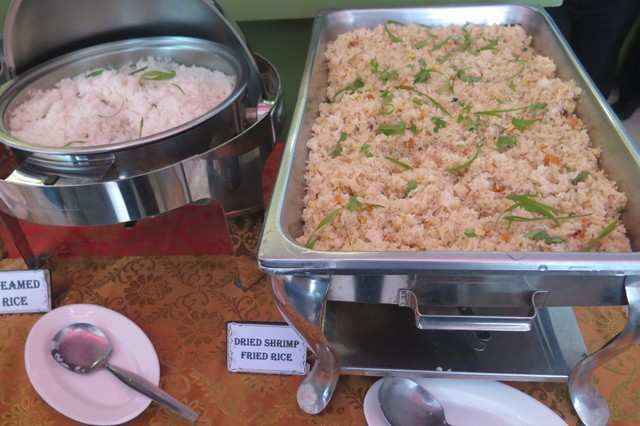 Another best-seller is the Khao Klug Kappi or Bagoong Fried Rice. It features Bagoong as the base shrimp paste, a base of rice stir fried with generous amounts of bagoong and topped with various toppings like fatty pork cubes stir fried in bagoong, slivers of green mango, red onions, and slices of egg omelet.