05 Oct

The House of Native Lechon – The Tastiest Unlimited Lechon in Town Plus Affordable Buffet and Pinoy Dishes to Boast

Kind of getting tired of all those lechon places that seem to sell common-tasting bland lechon meat? A new place opened up along the Buena Oro Road in Upper Macasandig, beside Kambingan.

It's called The House of Native Lechon and it's a guarantee that when you get to taste their lechon you'll really taste the delicious difference. And since they serve an 'all you can eat' buffet, the buffet isn't just limited to just lechon or its meat derivatives.
The Hunger Behind the House of Lechon
The inspiration that drove Ramon and Maricar to open this type of restaurant stemmed from their experience in trying to find the "perfect" lechon taste.
Unfortunately, here in Cagayan de Oro, their craving for good lechon taste was never satisfied since all lechon places in the city served lechon meat from "farm-bred" pigs similar to hybrid goldline chickens. The meat from these pigs tends to be bland and tasteless with a large amount of fat.
The pigs that they use for their lechon are native or what we call in the lingo, "Bisaya." This is similar in comparison to "Bisaya" chickens that taste better than hybrids. In spite of being smaller, "Bisaya" breeds taste much better than hybrid farm bred pigs such as the golden swine. Also, native or Bisaya pigs are fed the old-fashioned way, with plenty of natural foods like kangkong but minus the artificial feeds.
While being cooked, native pigs tend to absorb better the spices, herbs, and sauces that are placed inside them compared to farm bred swine. In terms of the skin's crispiness, native lechon tends to be crispier and stays crispier longer even when exposed to the air for about 6 hours. Cooked native lechon skin is also more "malutong."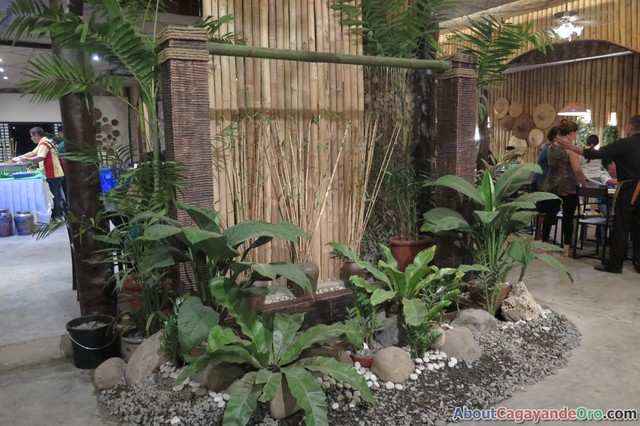 For the restaurant's theme, they chose a sort of "Pista ng Nayon" ambiance since lechon is usually associated with fiesta celebrations. This is why they decided to use a lot of native wood and bamboo as well as other native materials in the overall interior design of the restaurant.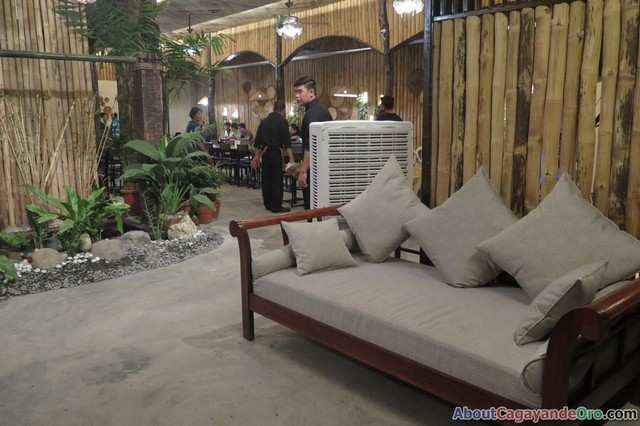 In terms of the location, they don't find the distance from the city proper a hindrance to the business because they firmly believe that if your food is good then people will flock to your place. Construction started only last August and a soft opening was scheduled for September 27 to 30, with a simple grand opening for October 1.
To add to the restaurant's blessing, the proprietors realized too that they are providing jobs so they make is a point to provide wages that are above-minimum wage, even for their utility.
House of Lechon Wasn't Built in a Day
Ramon Valleser and Maricar Alvarez-Valleser, recently married only last April, decided to go full time into a business venture. This is due to the fact that Ramon was involved in sales and served in several companies for a number of years, such as medical drug companies, resulting in traveling long distances and being away from Maricar.
So they could be closer, Ramon decided to quit his sales job and focus on a business. Maricar, though already into a few business ventures herself, experiences this as her first venture together as husband and wife. Ramon is a "native" of Macasandig, Cagayan de Oro, and finished his college at Xavier University-Ateneo de Cagayan with a degree in Philosophy in 2005.
Maricar is a "native" of Malaybalay, Bukidnon, but finished her degree in Nursing also at Xavier University-Ateneo de Cagayan in 2010. Aside from sales, Ramon was a Philosophy teacher at Xavier University-Ateneo de Cagayan for more than 7 years. Like his sales job, he also decided to leave his teaching stint in order to focus on the restaurant.
That House of Lechon experience
On average, the restaurant goes through 7 to 8 lechon per day, catering to an average of around 400 persons per day, both from lunchtime to dinner time.
And in truth, part of this crowd are the returnees, or people who already had a taste of the buffet and decided on a "return bout" with the buffet.
While the buffet started out at P199, this was only an introductory price for the soft opening up to only October 8. After this date the regular price of P249 for the buffet will be finally used. Aside from the unlimited lechon, other viands on the buffet includes fried chicken, chop suey, fish taosi, lumpia, paksiw, and inclusive of fruits for dessert and juice.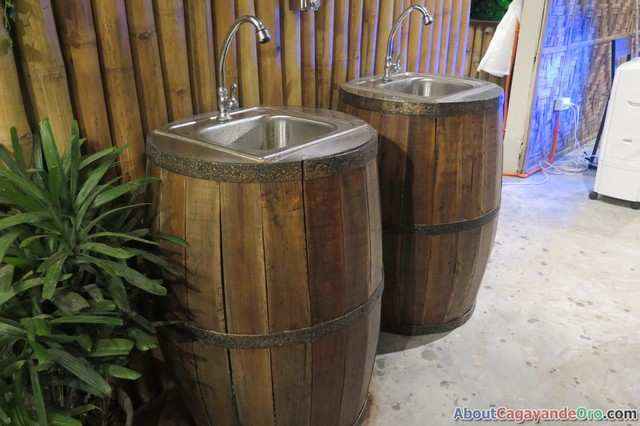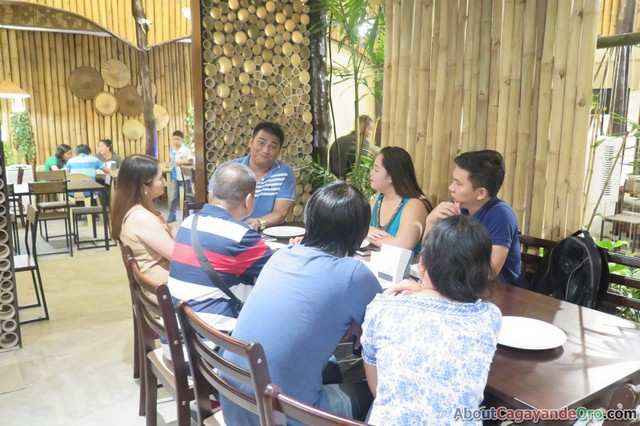 After the grand opening, additional desserts will be served but not part of the buffet, more on an order basis, such as halo-halo and mais con hielo. There are folk singers every night to add to the fiesta ambiance of the restaurant.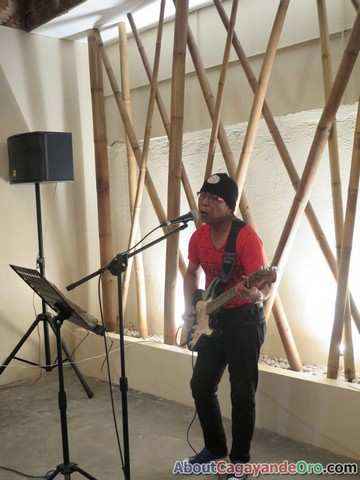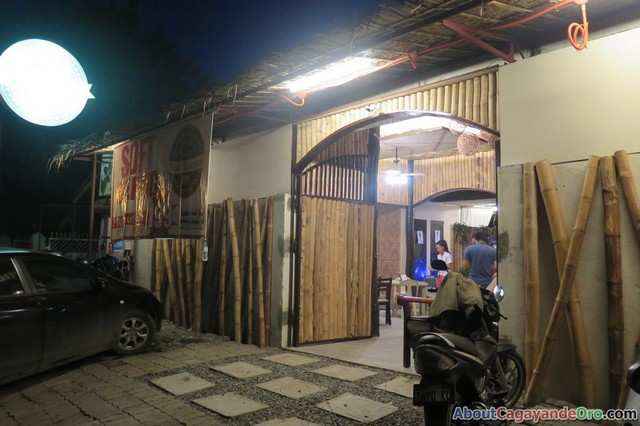 Ramon and Maricar are planning in the near future to expand, and to also open another themed restaurant. The House of Lechon is open from Mondays to Saturdays, 11:00 a.m. to 2:00 p.m. and 5:30 p.m. to 9:00 p.m.