02 Feb

This Just Might Be Your Favorite KANTO In Cagayan de Oro

In every busy place where a lot of people frequent day by day, there is always a famous "kanto" (corner) where everybody flocks to buy fresh-from-pan streetfood that we love to eat while enjoying conversations with our friends and fellow streetfoodee.

And, in the busy streets of Velez, there definitely is one place that matches that exact feeling and experience we get from our favorite kanto streetfood places, but with a little touch of art and convenience.

Meet KANTO Streetfood, the newest streedfood place in Cagayan de Oro City, and definitely one you should try alone or with the comfort of your friends, acquaintances, and family.

They serve some of the old favorites like PATATAS (French Fries) and KANTO NAGGETS (Chicken Nuggets).

And if you're looking for the crispy one, CHICKEN APPROVE (Chicken Skin) definitely got you covered.

Dip it or spice it up with their original sauce, and you can never go wrong with every bite. And just a little tip'! It will taste better when you eat it the old fashion way…. With hands. 🙂

If that didn't trigger your interest and appetite, then maybe the unique ITLOG NI MIGZ (Quail Eggs Wrapped with Chicken Skin) and KINUHIT SA DAGAT (Fresh Shrimp Dipped in Special Egg-Whipped Batter) will. The name alone is gonna send some mixed signals, and this is a MUST-TRY if you decide to visit (you should!) KANTO Streetfood.

And if you just can't decide what to order first, it might be best to try their KINAKUSGAN COMBOS (Amerkano and Bisaya).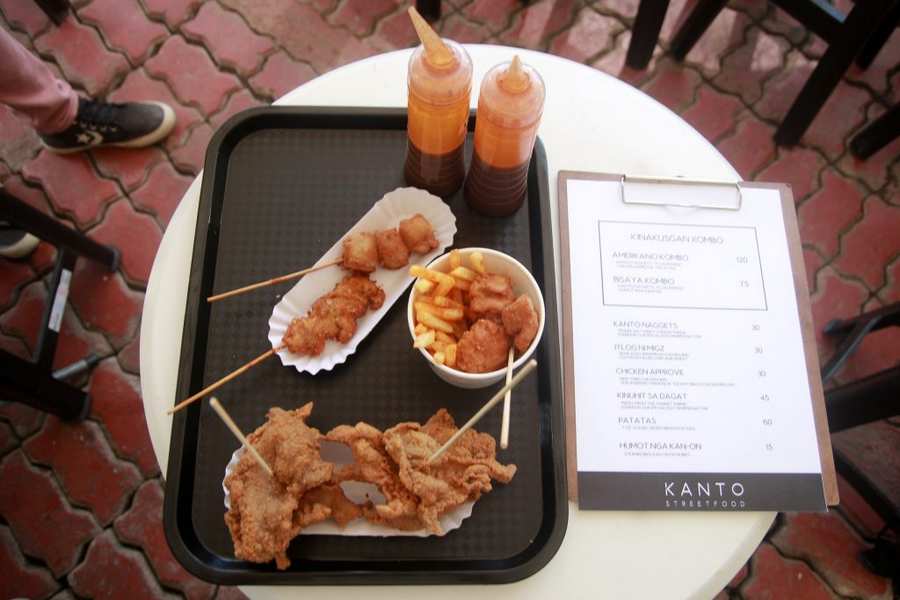 I'm pretty sure the comfort of being able to eat it in a stick on one hand, with the sauce on the other has something to do with our love for street food here in Cagayan de Oro City. Add convenience and a little creativity to it, and it will definitely be a killer combo. Sa Bisaya pa.. Kinakusgang Kombo.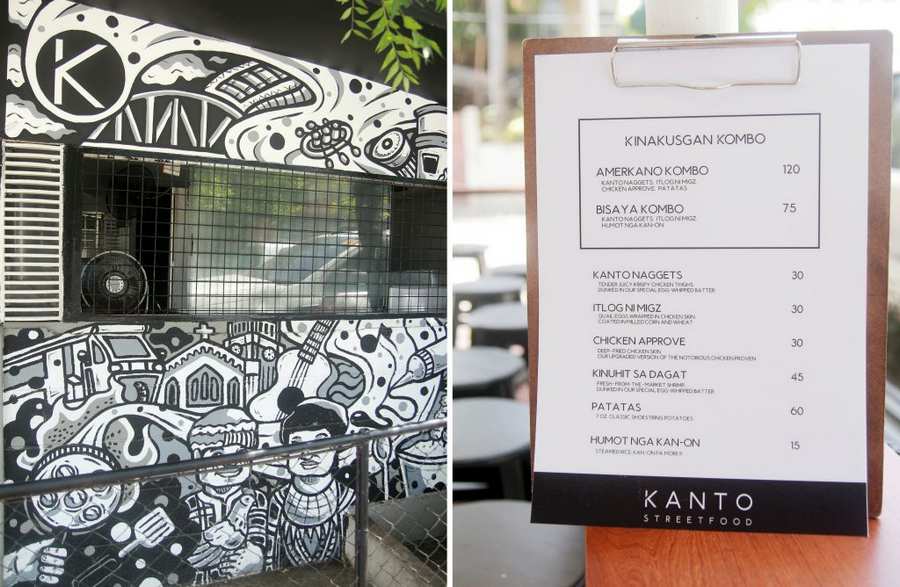 You can visit KANTO Streetfood at Velez corner Gerlan Sts., Cagayan de Oro City from Monday to Saturday 12pm – 9PM.