20 Jul

Top MILK TEA Brands in Cagayan de Oro

Mga higala! Like with other Asian cities all over the continent, Cagayan de Oro has witnessed a boom in milk tea consumption. The drink – also known as boba tea, bubble tea, or bbtea in other Asian countries – originated in Taiwan in the 1980s. It saw a resurgence in the early 2000s, rising in popularity all over Asia for its unique blend of tea, milk, and Asian dessert staples like tapioca pearls (boba) and egg pudding.

In Cagayan de Oro, several local and international milk tea brands supply the demand for the drink among Kagay-anon enthusiasts. Acadeo features the top brands in the city – in no particular order – for milk tea aficionados, as well as first-time milk tea drinkers.

Acadeo even taste-tested these brands for our inaugural vlog, which you can watch here:

Without further ado, here are the top milk tea shops and brands in the City of Golden Friendship. Check them out!
CHINGKEETEA
Chingkeetea, a local milk tea shop franchise owned by Ms. Chingkee Te, is a local gem not just for serving authentic Taiwanese milk tea but also for being a popular hangout for art enthusiasts. Featuring a cozy atmosphere and decorated with vintage artwork, Chingkeetea pairs the milk tea experience with a warm, homey ambiance.
Chingkeetea's main branch is in Velez-Gaerlan Sts., and has branches in Grand Central, Centrio Mall, and in Iligan City and Cebu City.
KENKO NAICHA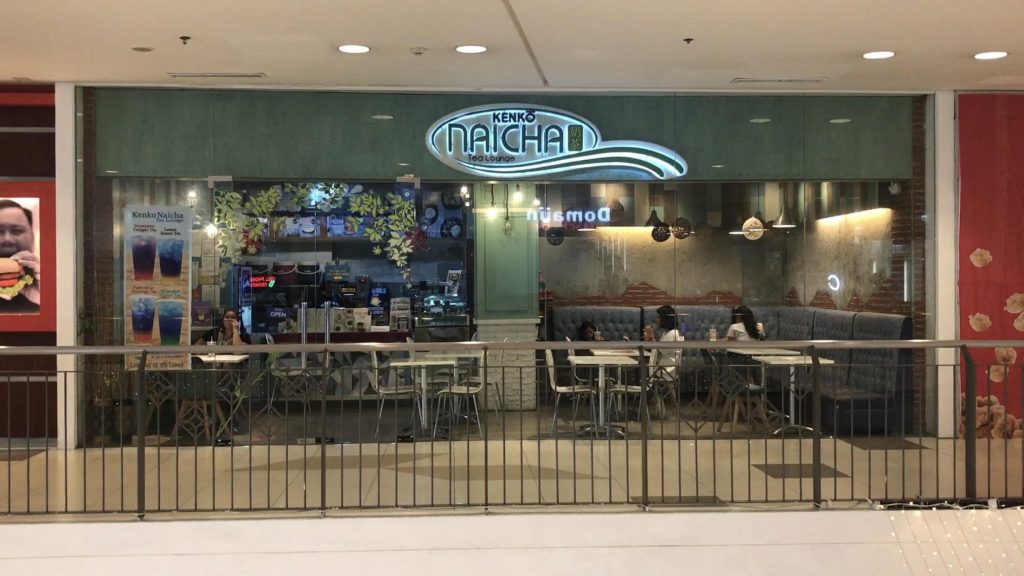 Kenko Naicha, contrary to popular belief, is very much a local brand. Owned by sisters Bettina, Vanessa, and Victoria Ang, Kenko Naicha was among the first milk tea shops to open in Cagayan de Oro, and helped introduce many Kagay-anons to the phenomenal drink. The brand also offers desserts and meals on their menu along with their milk tea specialties.
Kenko Naicha has branches in LimKetKai Center and Centrio Mall, and pop-up stores in SM CDO Uptown and Laguindingan Airport.
TEA O'CLOCK BUBBLE TEA HOUSE
Tea O'clock Bubble Tea House, better known as just Tea O'clock to Kagay-anons, originally started as a business venture in Cebu. Its owner, Ms. Cybell Roa, developed a love for tea in her time working abroad, and now works with her sisters in managing and creating excellent milk tea drinks to Tea O'clock patrons in the city.
Tea O'clock has branches in Pabayo Street and Pelaez Boulevard in Cagayan de Oro, and a branch in Tagoloan City.
WANDERCUP
Wandercup is fairly new to the milk tea game in Cagayan de Oro, but that doesn't mean it doesn't have a loyal following. Though small, the milk tea shop offers a respite from the hot weather and the daily hustle and bustle.
Wandercup is located along Chaves-Rizal Street, across from the Postal Service Office.
CAFFE LA TEA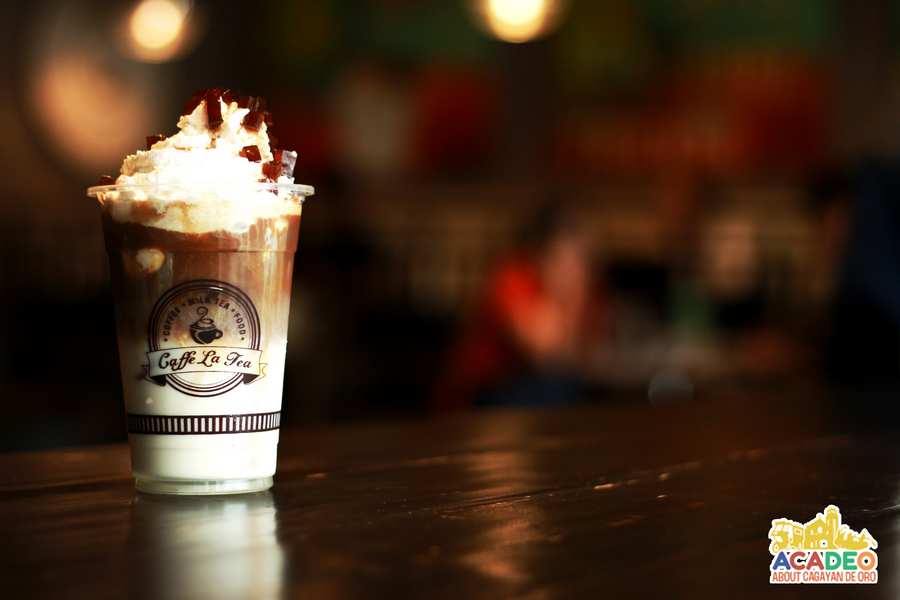 When Caffe la Tea first opened in Cagayan de Oro in July 2016, milk tea wasn't the focus of the establishment. As time went on, however, Caffe la Tea became one of the more popular hangouts for students and young professionals due to its central location near a major university. With it came an expansion of its milk tea selections, and is one of Kagay-anons' favorite milk tea places today.
Caffe la Tea – which is based in Cabanatuan City, Nueva Ecija – is located along Hayes Street.
HAPPY CUP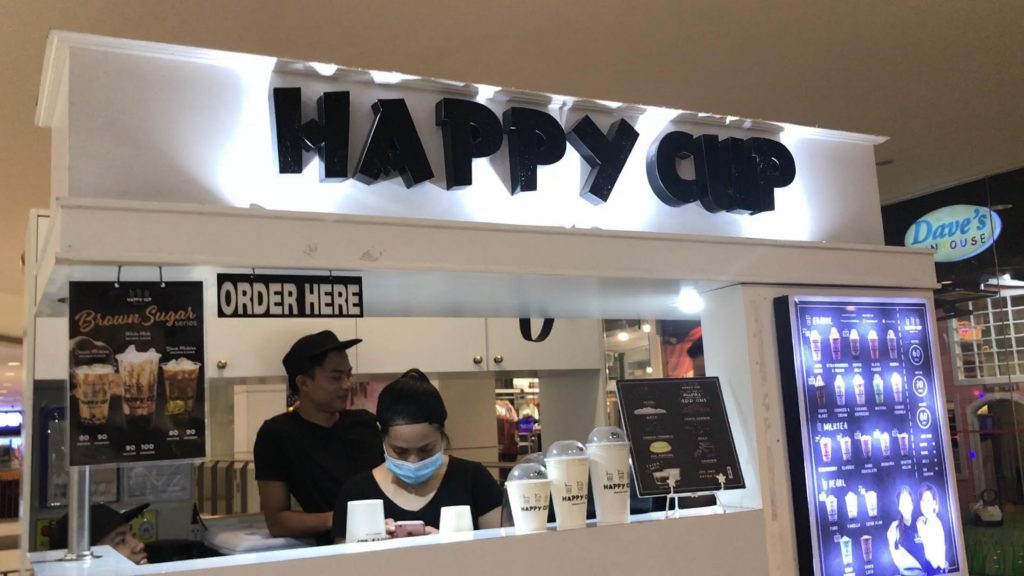 Happy Cup is the business venture of Filipino celebrities Toni Gonzaga-Soriano and Alex Gonzaga, whose infectious personalities are now channeled through every sweet cup of drink served. Their pop-up store in Cagayan de Oro opened last October 2017 at the Centrio Mall, and has been making many Kagay-anons since with their affordable milk teas and frappes.
Happy Cup operates during mall hours, from Monday through Sunday.
INFINITEA PHILIPPINES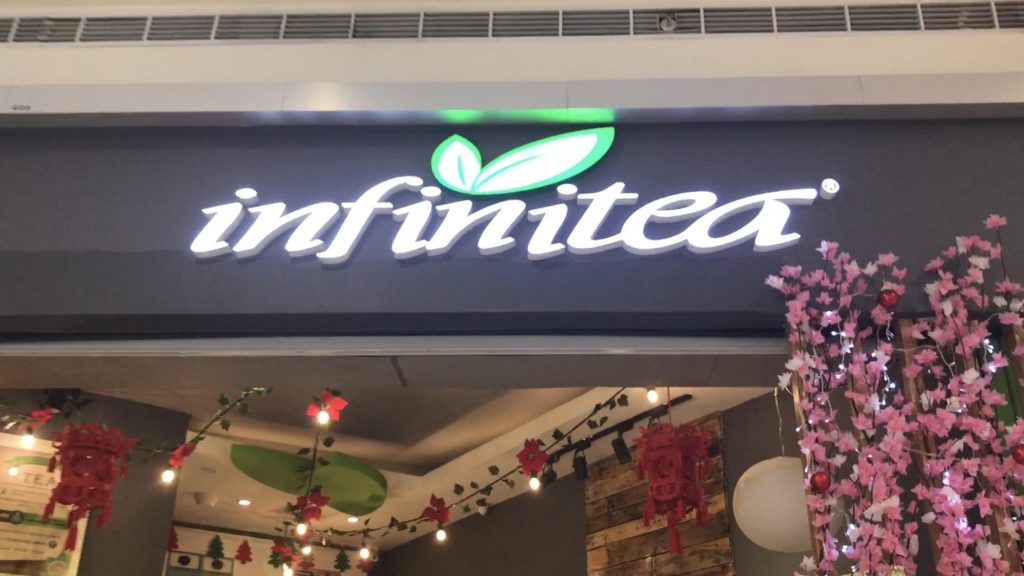 Infinitea Milktea, or simply Inifinitea, started serving a variety of drinks back in 2010. The tea shop serves not just milk tea, but traditional hot and cold teas, fruit teas, frappes, ice blends, lemonades, soda drinks, and hot drinks.
Infinitea has branches in SM CDO Downtown Premier, Masterson Avenue, and Tiano Bros. St.
CHATIME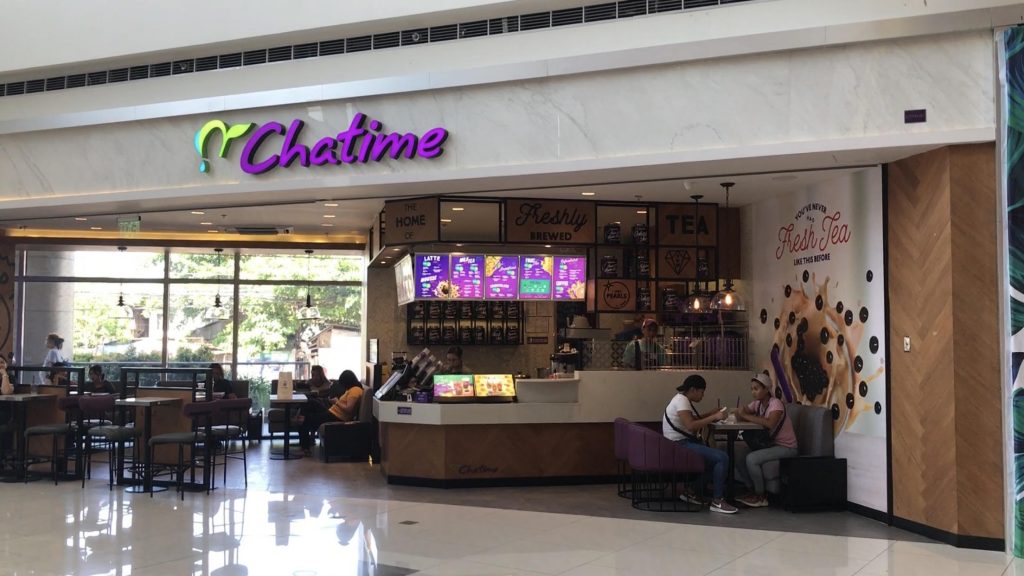 Chatime is the biggest milk tea franchise in the world, serving milk tea in a whopping 38 countries, including the United States, United Arab Emirates, Australia, and New Zealand.Along with milk teas, they also serve traditional teas, fruit teas, juices, smoothies, and coffee.
They opened their first milk tea shop in Cagayan de Oro last January 2019 at SM CDO Downtown Premier.
GONG CHA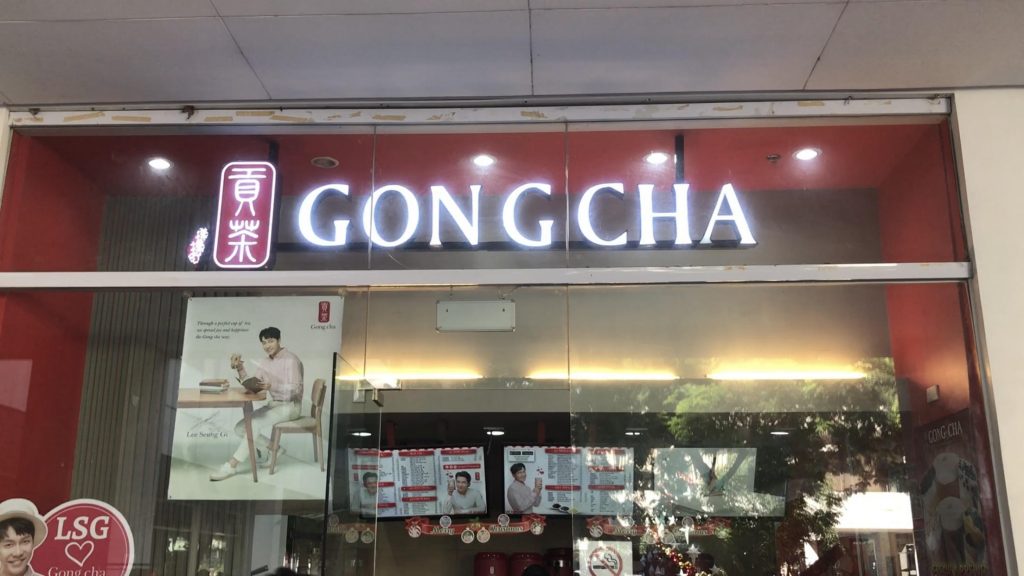 Gong Cha, which was founded in Kaohsiung, Taiwan, is familiar to many Filipino milk tea enthusiasts and k-drama fans alike for pairing up milk teas with celebrity endorsers like Lee Jong Suk, Park Seo Joon, and Lee Seung Gi (all Korean drama actors). Fun trivia: the milk tea chain is infamous in Japan because of the very long waiting lines – sometimes taking up to an hour or two before a customer makes it to the counter!
Gong Cha has branches in Centrio Mall and SM CDO Downtown Premier.
What do you think, higala? Is this list correct? Is it missing a brand that you love? Let us know in the comments what you think!