21 Oct

8 Top Pizzerias in Cagayan de Oro City

We bet most pizza lovers even in Cagayan de Oro don't know where or how pizza began. Here are historical snippets about your favorite flatbread food.
The first "pizza" was flatbread from Gaeta, Italy, in 997 AD called "panis focacius" in Latin or "flatbread with toppings."
By the 16th century flatbread with toppings in Italy was referred for the first time as pizza and was food only for the poor people that was sold as street food due to the use of tomatoes that many rich people consider as poisonous.
The first time pizza was served with cheese was in June 1889 when an Italian pizza maker, Raffaele Esposito, created the first garnished pizza with tomatoes, mozzarella, and basil to represent the national colors of the Italian flag in honor of Queen Margherita.
From 1830 until the present, pizza in Italy is sold only from open-air stands, pizza bakeries, and dishless pizzerias that sell paper wrapped pizza together with a drink.
Italians consider the American style of pizza flavors to be distasteful. Italians will only eat two "pure" types, the Marinara and the Margherita.
But enough of pizza history as it's time to get to know the best and coolest pizza parlors here in Cagayan de Oro City. Come on in and let's start choosing where to go for your next pizza meal.
1. BFB (Big Flat Bread)
Once located at the Limketkai Center Rosario Arcade until circumstances forced them to relocate, renovate, and construct a much bigger BFB place along Corrales Avenue just outside Wat Ever and Lokal Grill.
They even held a grand re-opening last August 27 just in time for the city fiesta.
This is the place to go for groups of friends or medium sized families who need to share really large pizzas (How does 30 inches grab you?) since you can choose to order from sizes ranging from big, bigger, and biggest, with "biggest" usually enough for around 10 people.
Their bestsellers are the Southern Chicken with BBQ sauce, the Knickerbocker, Beef Salpicao, the Hawaiian, and the Oriental. The great crowd favorite however, since BFB first opened, has always been the Godfather.
And they're not just the place for big pizza; they're the place for big AND delicious pizza.  They also have a "Do-It-Yourself" create your own pizza where you get to choose your own toppings.
2. Calda Pizza
Another big-sized thin crust pizza place that you need to visit at their branches in Lapasan, Lorraine's Portico at Pueblo de Oro, and in front of Xavier University along Corrales Avenue.
Big size doesn't even come close to describing a super large 30 incher or the extra super 36 incher. How do those sizes grab ya?
You can go online, choose from their menu lineup, call the nearest branch, and have the pizza delivered to your office or doorstep.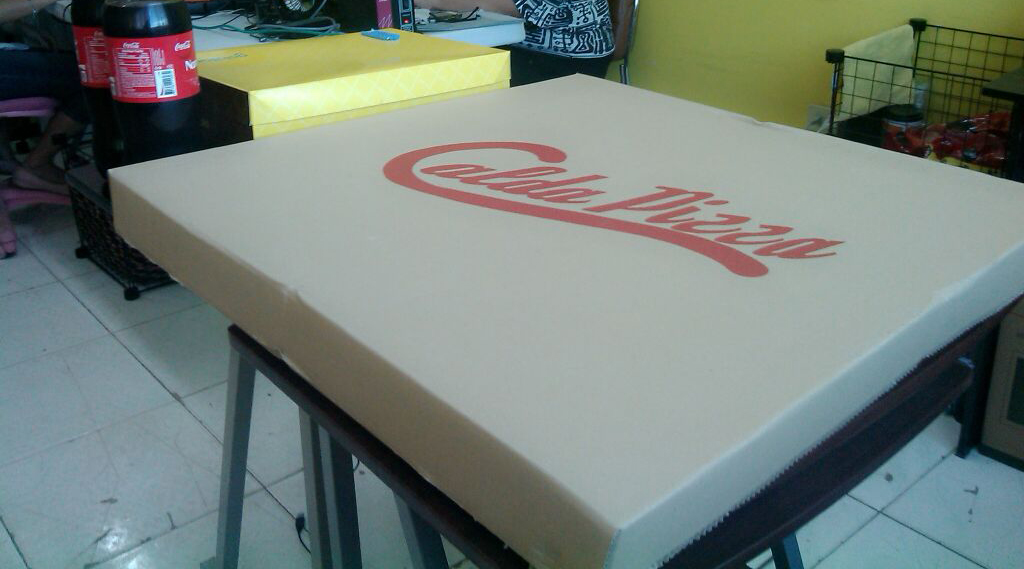 Their bestsellers are usually the Calda Speciale, Filetto, Roma, Quattro Stagione, Filipiniana, Carousela, Hawaiian, and Bianca, though their whole menu lineup is quite long, giving you more reasons to go there and attempt to savor each flavor.
They've been a favorite to large groups because their huge pizza can accommodate such hungry crowd.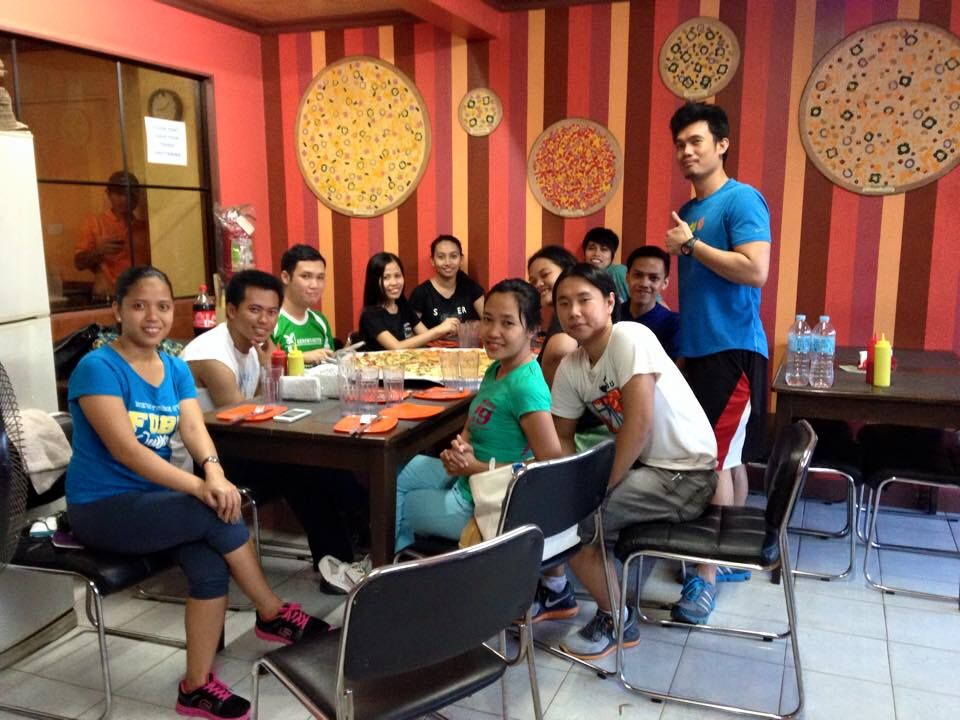 Photo credit: Web Dev CDO
Quattro Stagione flavor pizza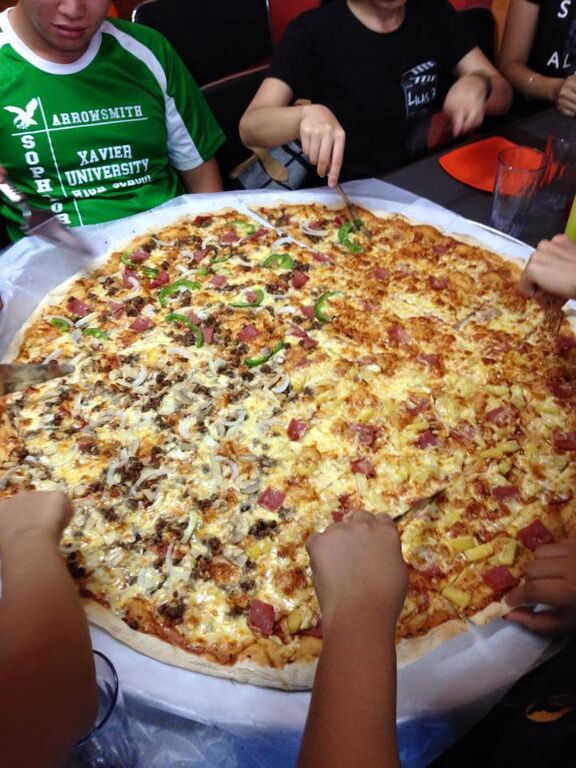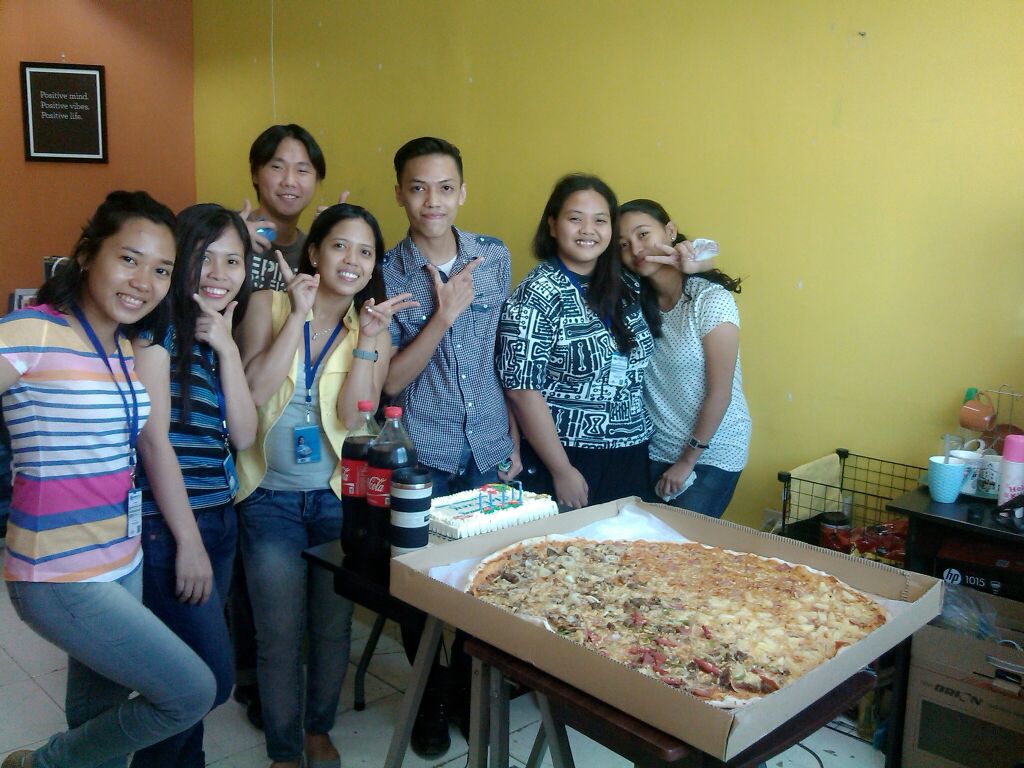 Just don't forget to bring your friends or family unless you're attempting to finish off an extra super all by yourself.
3. Alberto's Pizza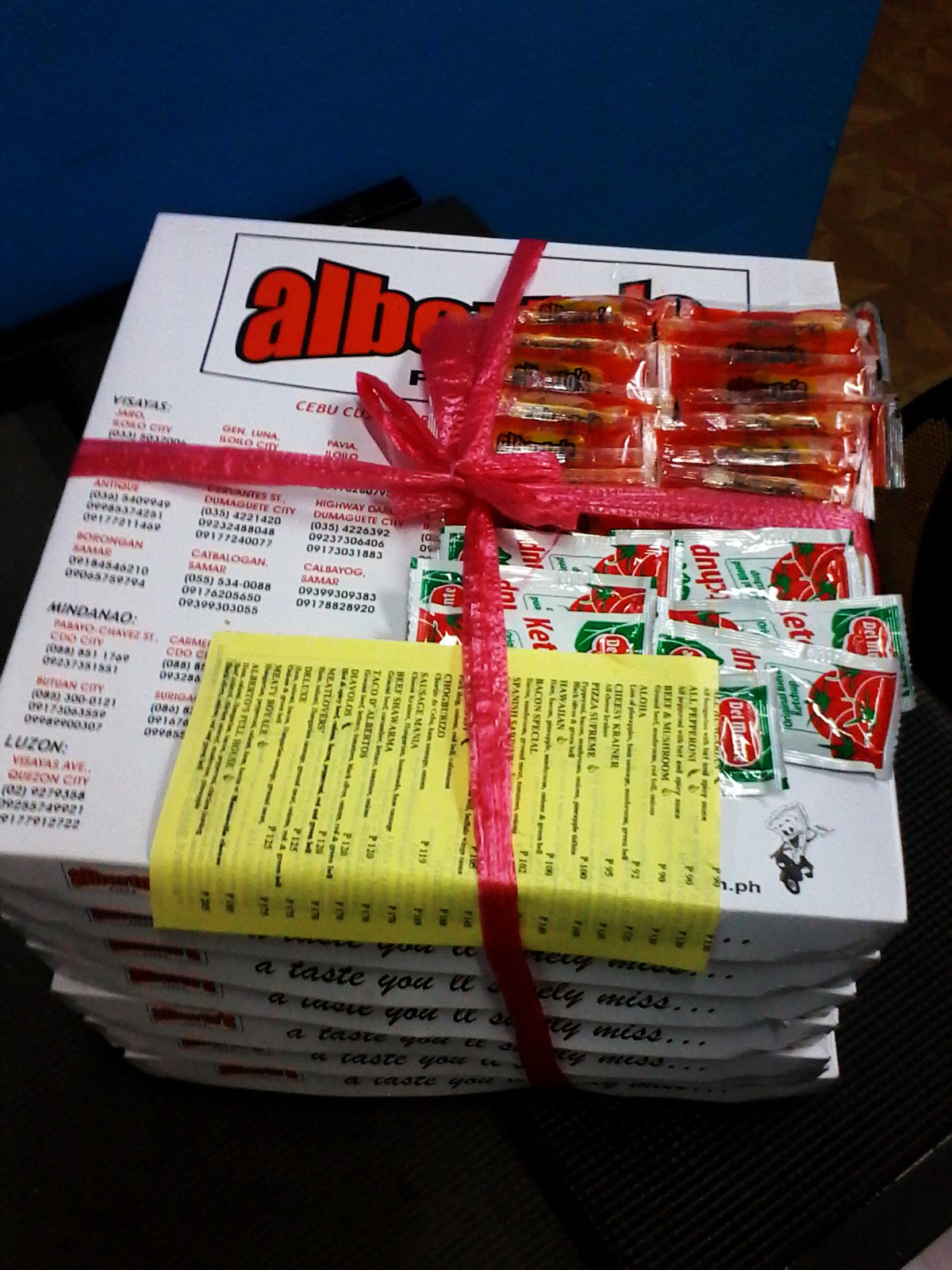 Photo Credit: https://www.facebook.com/logicbaseinteractive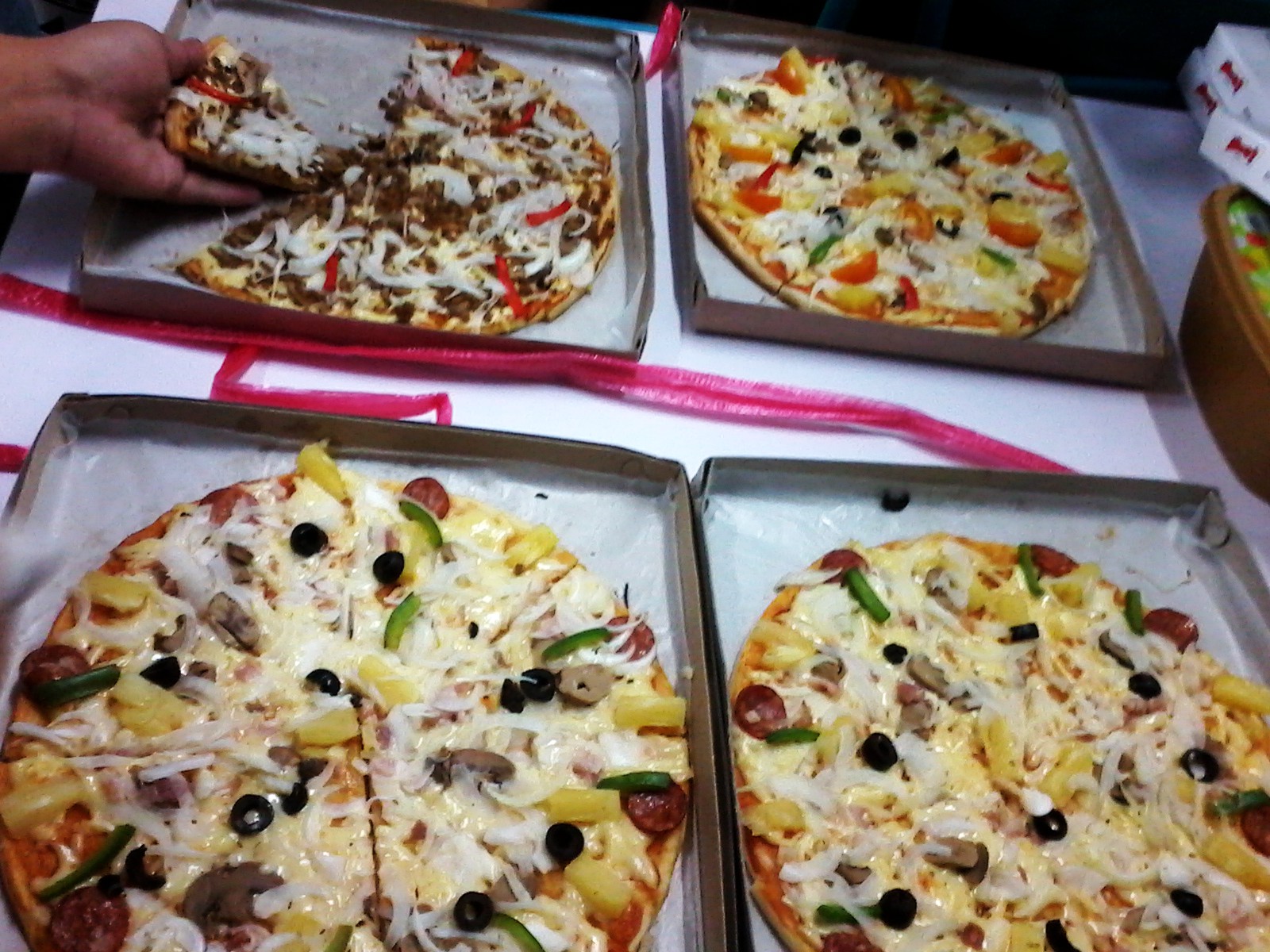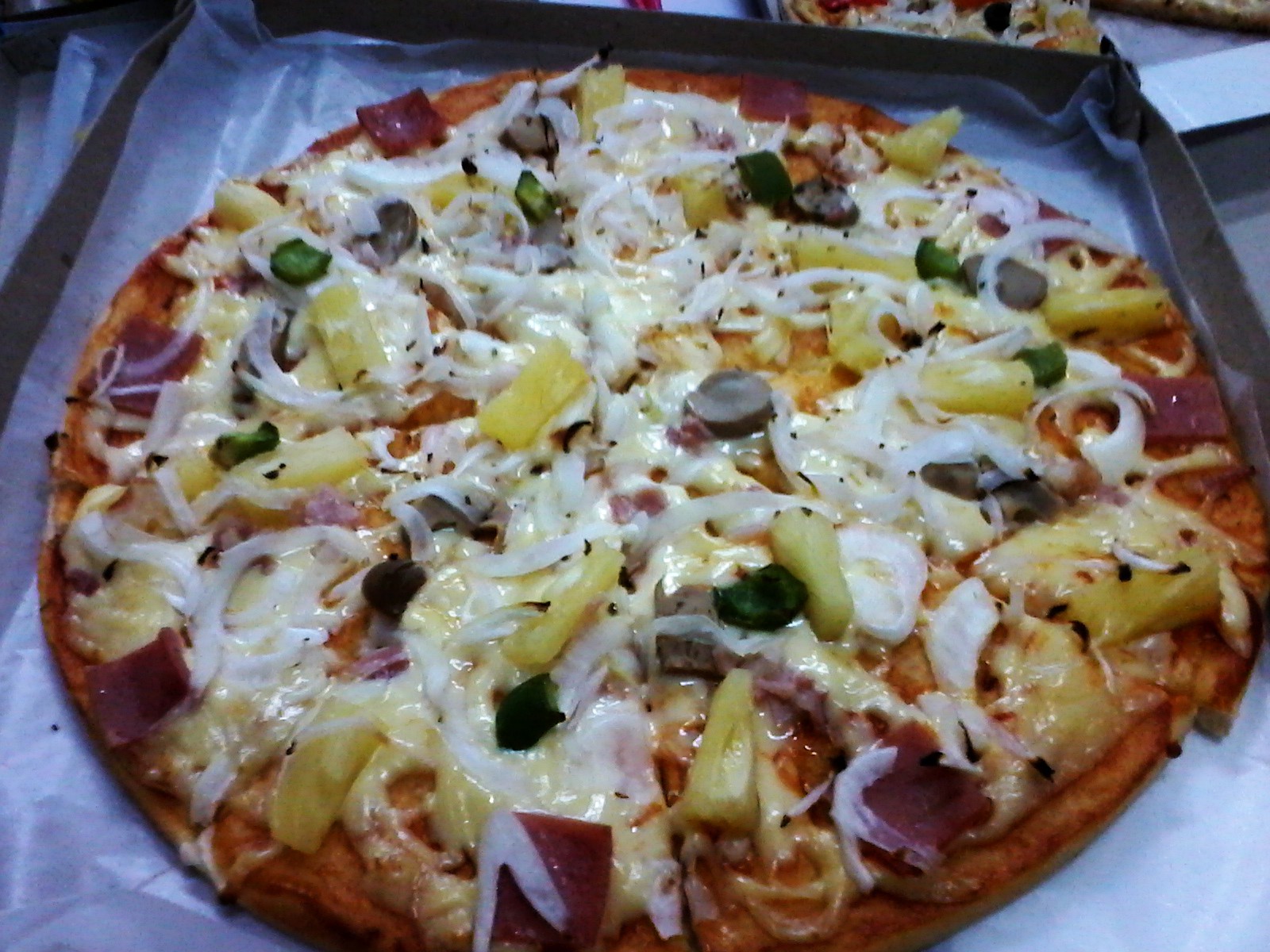 Here's a local pizzeria that's actually very popular to students because of their affordable pizza menu lineup but, is quite underrated by come locals.
But once you get to savor their Italian flavors, you'll wish you had visited their place sooner. They're smack dab in the middle of the city at the Marfori Compound on Gaerlan and Pabayo Streets (it's that side street short cut leading to Corrales Avenue if you enter from the Pabayo Street side).
You can even call them for deliveries to your doorstep or office. The usual favorites are the Beef and Mushroom, Bacon and Cheese, Hawaiian, and the Supreme. If you used to order at their Carmen branch, they're no longer there, so mosey on down to Divisoria instead.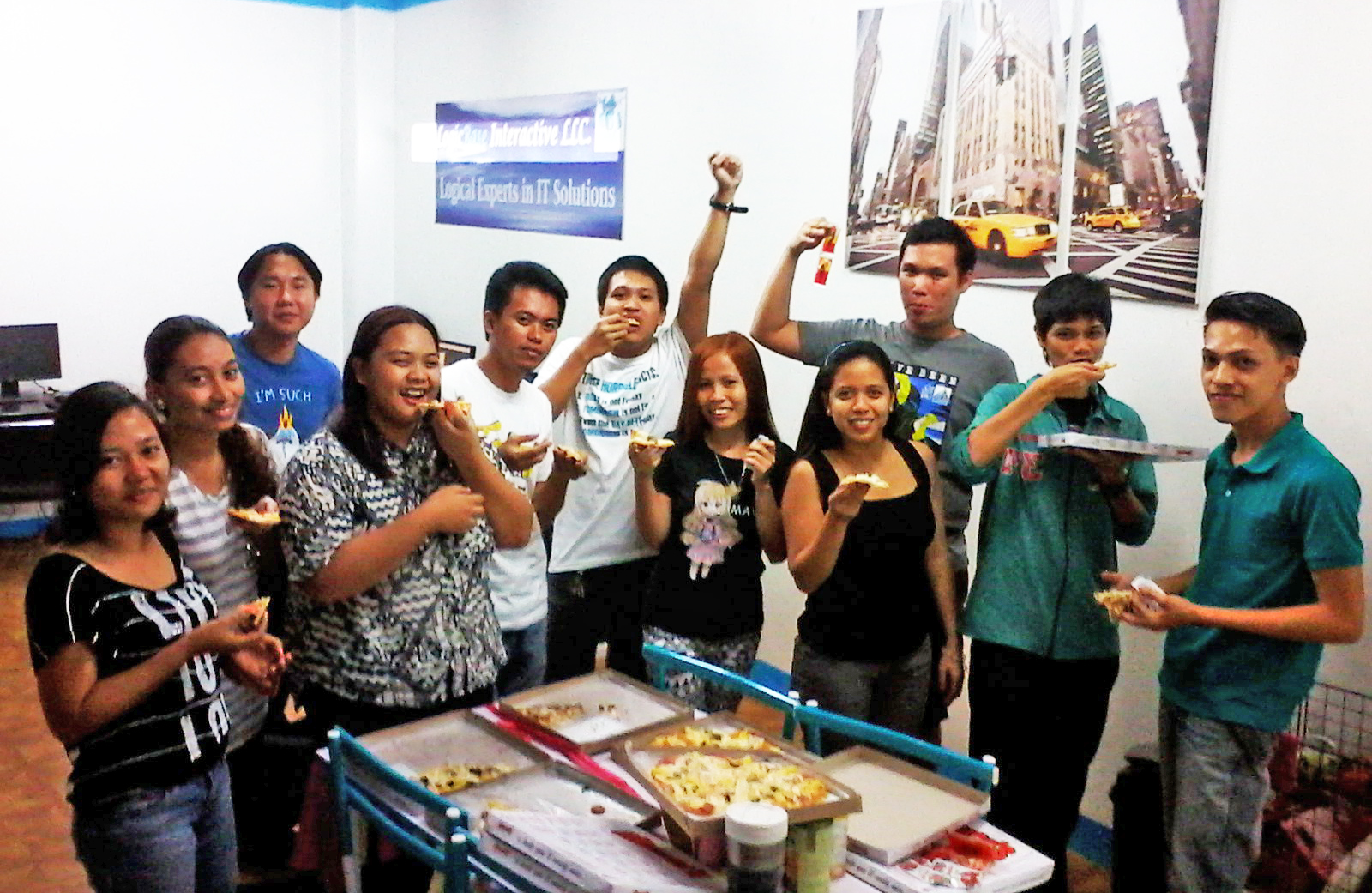 Albertos Pizza Delivery enjoyed by https://www.facebook.com/logicbaseinteractive
4. Pizza Republic Pick + Mix by Giuseppe Genco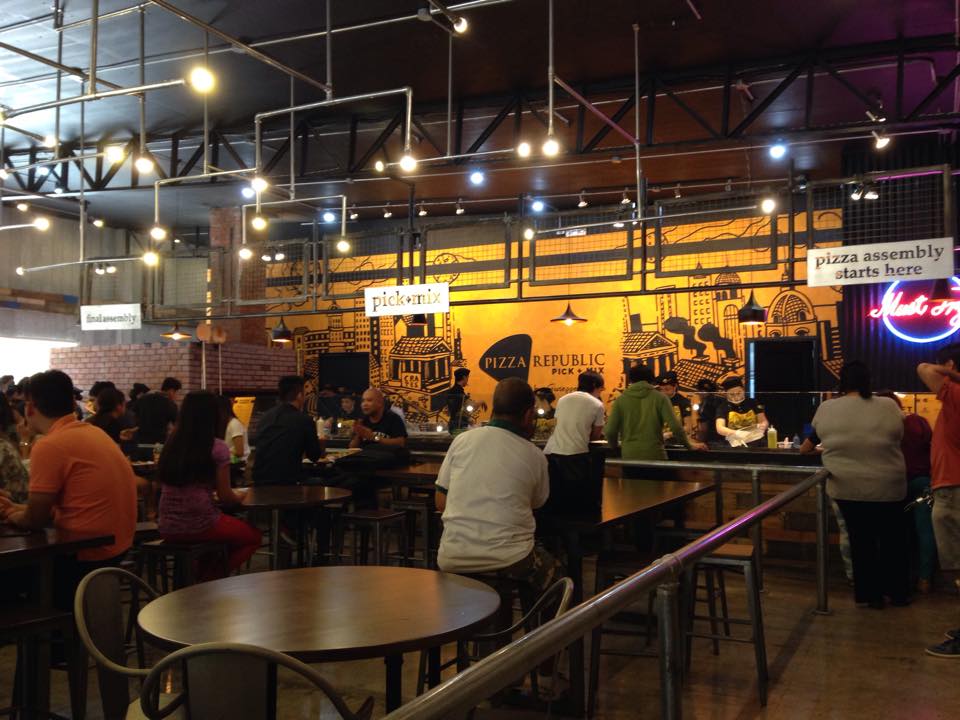 Simply called Pizza Republic Pick + Mix or just plain Pizza Republic, they just recently opened last week at the new Rosario Strip at the Limketkai Center.
The biggest factors that make this pizzeria stand out from the other places are the use of wood-fired brick ovens to cook the pizzas that greatly improves the taste as well as the concept to create your own pizza from more than 60 toppings to choose from.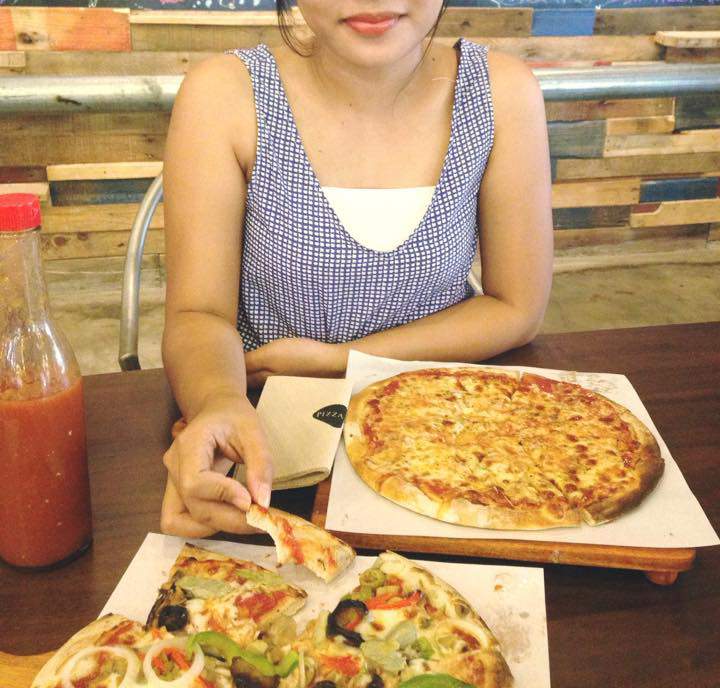 ACadeO member enjoying Margherita and Vegetarian flavored Pizza
You get to choose your own toppings and mixtures to be cooked on top of your pizza. Most of the ingredients are imported from Italy, beginning from the dough that's rolled and rounded in front of you, to the sauces like the olive oil, tomato and white sauce, to the Italian cheeses like mozzarella, parmesan, white, blue, goat, cream, and gorgonzola, up to most of the meat, vegetables, herbs, and spices used.
5. Italliani's Restaurant
Itallian's Restaurant has been around for 18 years. The concept was created by Carlson Restaurants which is TGI Friday's Parent company.
The restaurant serves delicious authentic Italian dishes and is also known for their palatable, high-quality red and white pizzas. Some of their pizza best-sellers are; Pepperoni Pizza, Quattro Formaggio Pizza, Circolare Pizza , Pizza Ovale and Margherita Pizza.
6. Yellow Cab Pizza
Yellow Cab Pizza was founded in 2001 by Eric Puno, Henry Lee and Albert Tan. It retails fast food and pizza.
This food chain has branches in SM City Cagayan de Oro, Centrio Mall Cdo and Limketkai Rosario Strip in Cdo.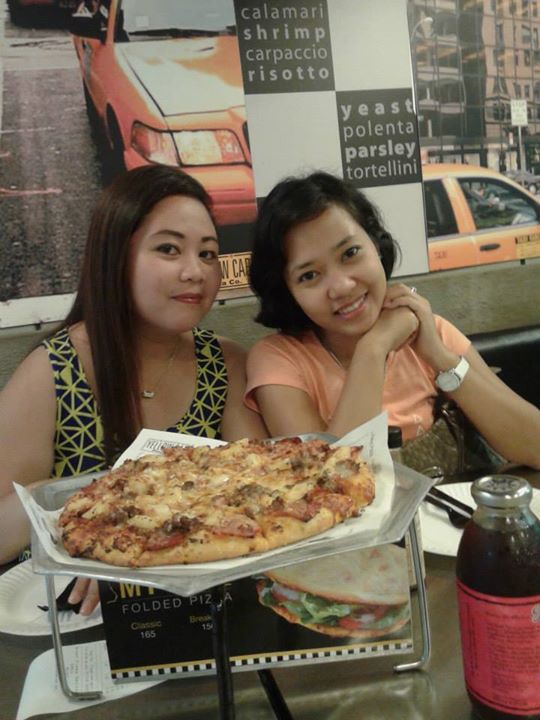 They also have chains in the United States, Guam, Malaysia and Qatar. Yellow Cab also have other popular food products such as; Charlie Chan pasta, Hot Wings, Calzone, Baked Potato Wedges and Ice Cream.
7. Chez Marie Bar Café and Restaurant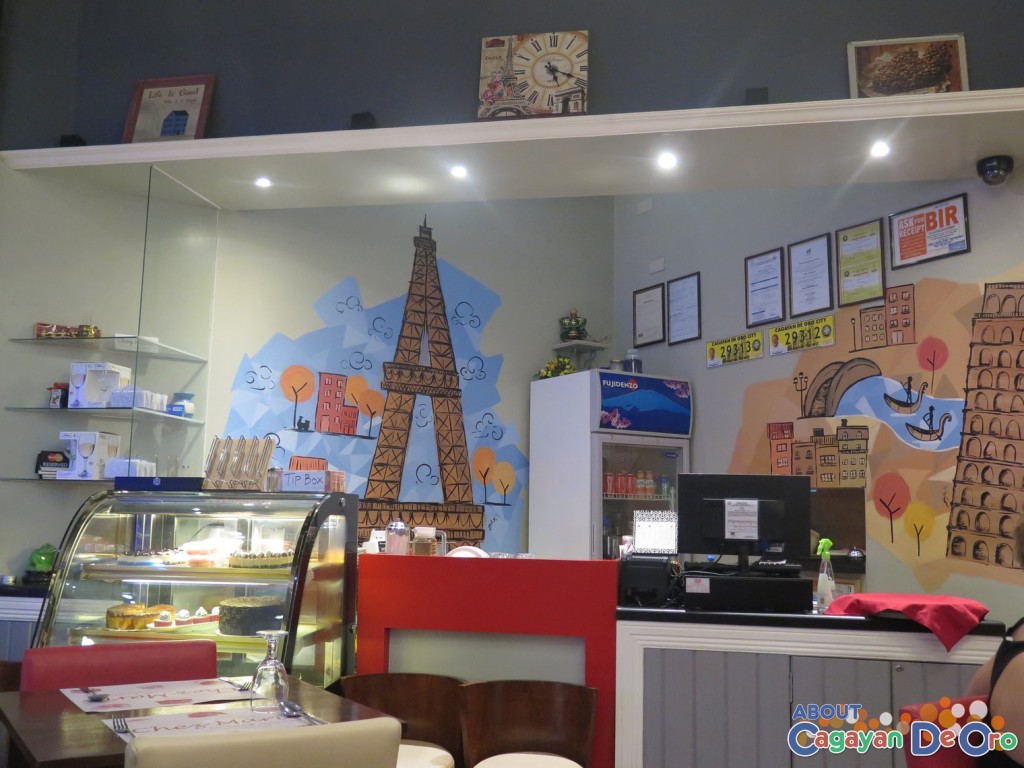 Pizza purists will probably be up in arms since this isn't even a pure pizzeria. But who ever said you needed to be a pure pizzeria to sell pizza, and unique pizza you won't find anywhere else in the city.  Chez Marie (pronounced shay maree) is a French-Italian inspired fusion bar café and restaurant that boasts of a homemade bestseller called the black crusted Black Mamba Pizza.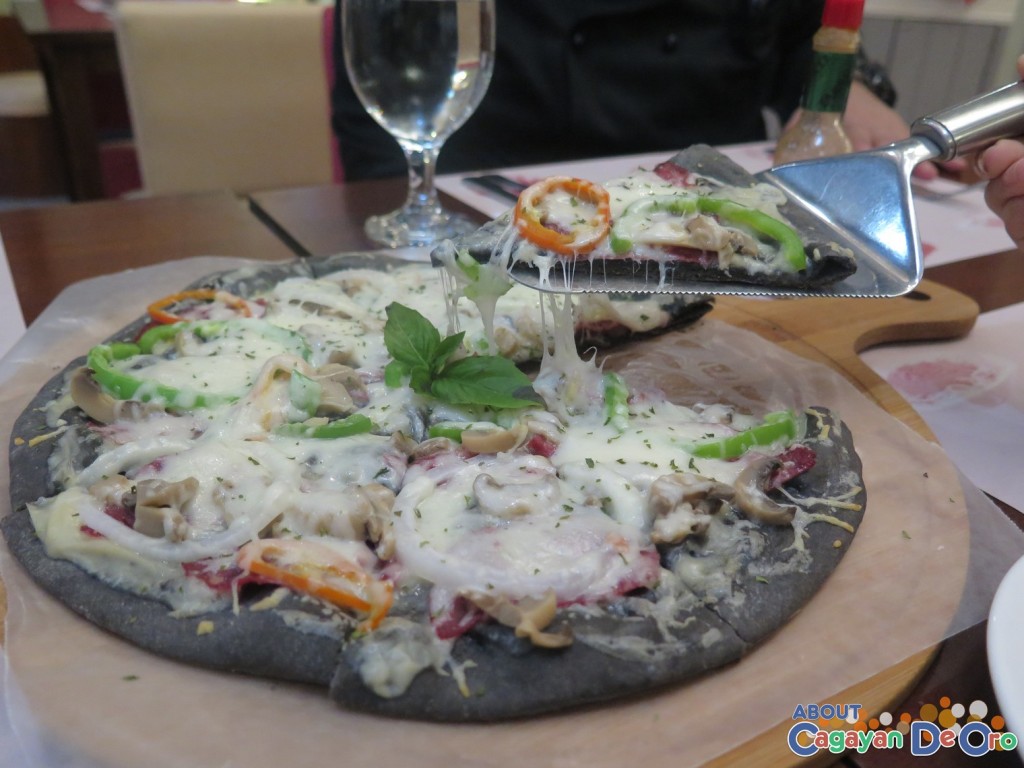 They are the only restaurant in the city to serve this type of pizza and the crust is really black at the bottom. They also have a traditional pizza called the Chez Marie Supreme that is also a big hit. Other pizzas in their lineup include the Hawaiian Pizza, Vegetarian Pizza, and Pepperoni Pizza. As the French would say, "Qui ne l'aime pas la cuisine française?" (Who doesn't love French food?). Really, you have to go there to try it out for yourself.
8. Oliver's Pizza
Oliver's Pizza is located along J.R. Borja Extension at the Great Spot Arcade, next to The Wine Cellar (also owned by Oliver's). The Oliver's Pizza uses the wood-fired brick oven in baking which gives an authentic taste of Italian cuisine. You should not miss the Margherita, Vegetarian and Alfredo's flavors!  Go have your pizza paired with wine.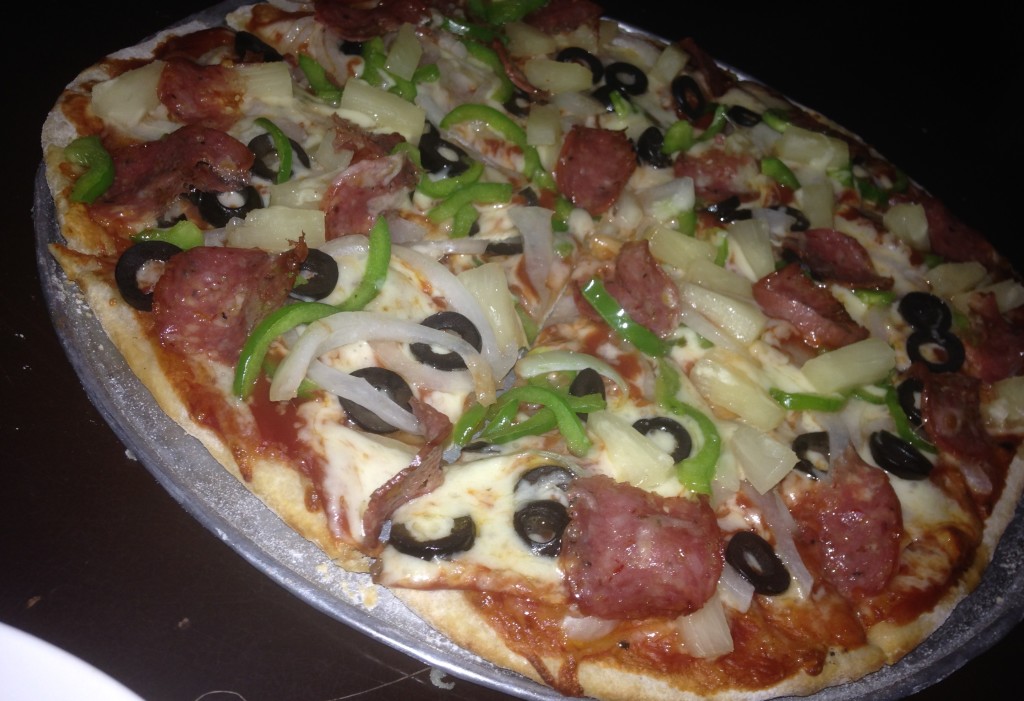 Conclusion
No matter what a few people say about pizza being a sort of junk food, many would beg to disagree since you don't always get to eat pizza each day. Just sinking your teeth and taste buds into a slice is enough to throw away any diet and misconception you ever held. As the Italians would say, "How can pizza be unhealthy? Have you ever seen a fat Italian before?"