28 Jul

Some Top Sulit Food Places in Cagayan de Oro that Give Great Value for Money

Not everyone can go to high end food restaurants; in fact even the rich and elite don't even eat at high end restaurants every day. In truth, anyone in the economic spectrum regardless of status will at one point or another look seek out affordable food with a high-end value. Perhaps this is also the reason why all forms of people, rich or not-so-rich, will still eat at fast food joints like Jollibee and McDonalds. But in this article, we omitted these two eateries in favor of truly Cagayanon-owned food places that really give great value for money.
Cecil's Snack Inn and Bakeshop
Probably one of the oldest eating places that first opened in front of Xavier University in the 1970's. Now they have 2 branches at the corner of Tirso Neri and Pabayo Streets in Divisoria and at the corner of Corrales Avenue and J.R. Borja Street. They've always been known for their delectable cakes, pastries, egg pie, and éclairs, but also for their value meals, rice meals, spaghetti, and pancit palabok.
Slers Ham and Café
Surprisingly, few Cagayanons realize that Slers Café at the corner of Don A. Velez and Del Pilar Streets, another at the ground floor of the Gaisano City Mall, and one at the corner of Don A. Velez and Yacapin Streets serves up really delicious sandwiches, pandesal jamon combinations, rice meals, and truly delicious viands for meals. The meat in their menu is taken from their signature ham and meat products, including their scrumptious crispy pata.
Barkadahan Grill
They are known for their very affordable and truly Pinoy tasting dishes that are good for lunches and dinners for the family, friends, or colleagues, and cooked as if your very own mother was in the kitchen. Ever since the first Barkadahan opened in Divisoria in 2005 (which burned in a fire caused by a gay dressmaker on the 2nd floor), Cagayanons thought that this restaurant was from out of town. Noel and Aileen Martinez are Cagayanons who love food so much they decided to make it a family business. Today, the original restaurant is still in Divisoria (rebuilt after the fire) and with 2 additional branches at the Ayala Centrio Mall and Primavera in Uptown, Carmen.
Chub's Diner
A small mom-and-pop-neighborhood-diner nestled between buildings along Corrales Avenue in front of the Xavier University gymnasium. They've been around since 2012 because not only do they serve really large meal servings, all their meals and dishes are surprisingly affordable. Really great value because of the large servings. They have a steady flow of customers all day long.
Biker's Grill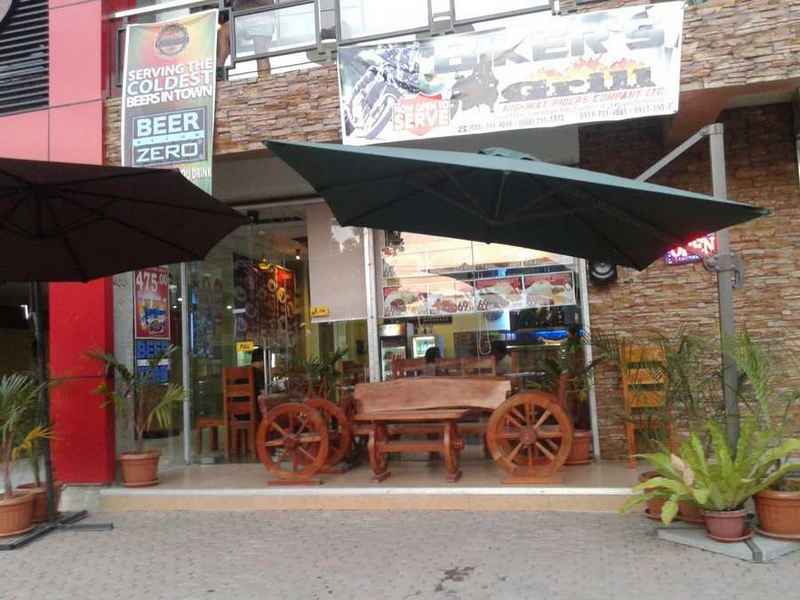 This cozy restaurant serves up deliciously cooked varieties of beef, pork, chicken, and seafoods in a variety of budget meals. These affordable budget meals come in three categories: Biker's Meal (sometimes called student meals), medium budget meals (or Best Sellers), and the high end budget meals or Unli Rice Specials. All budget meals are inclusive of iced tea. They also serve Bulalo, mango shake, and corn berry shake. You can find them on the ground floor of the Consortium Building along Corrales Extension, beside the parking lot of Gaisano City Mall.
Butcher's Best
Now, who doesn't know about the famous Butcher's, a Cagayanon favorite especially with students and yuppies since the late 1980's. Their affordable barbecue dishes, garlic rice, and sisig dishes have always been the fare for quick lunches or relaxing group or family dinners. Their main branch is still at Arch. Hayes Street corner Corrales Avenue.