20 Oct

A Trip to Cucina Higala's Newest and Mouthwatering Dishes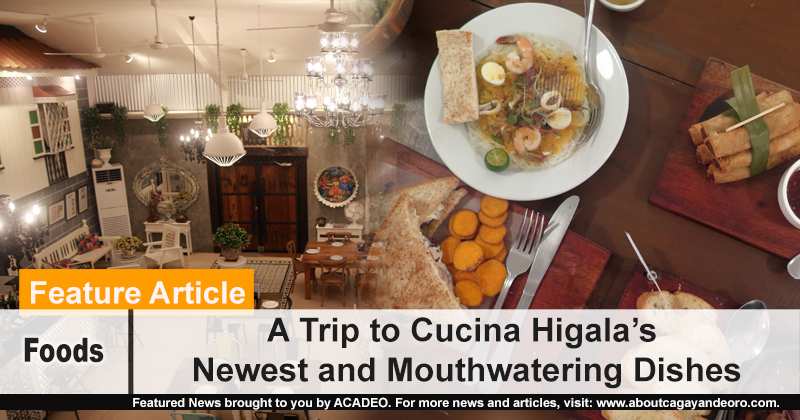 Definitely, our higalas from Cucina Higala knows how to spoil our taste buds and tummies with their newest and mouthwatering dishes in addition to its existing and unequalled appetizing dishes.
Thousands of testimonies were already written about their food and service and all of them speaks the same voice, Cucina Higala is Cagayan de Oro's honor and pride when it comes to serving Filipino fine dining.
Starting last October 19, 2017, the premier Kagay-anon restaurant is now serving the newest addition to its menu created through the exceptional skills of their chef with the help from the management staff of Cucina Higala in mix-matching ingredients to serve us with world-class dishes. Check out their mouthwatering dishes on the list below:
Pangpagana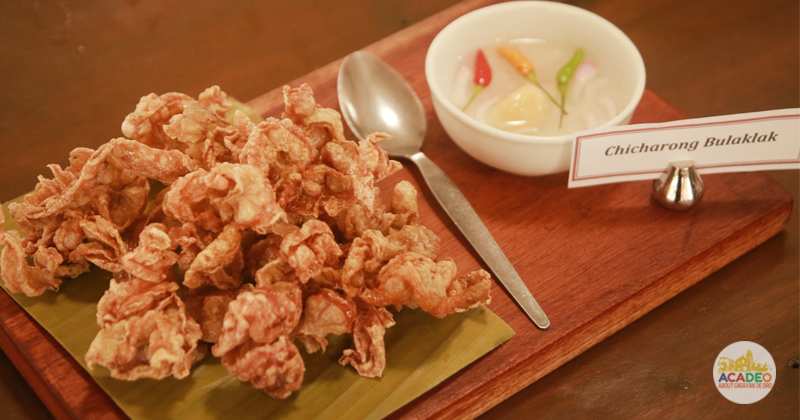 Chicharon Bulaklak – special porky delight w/ Vietnamese style dipping sauce
Beef  Tenderloin and Mushroom Salpicao – cubes of tender beef, button mushroom, brown sauce, essence of garlic, crostini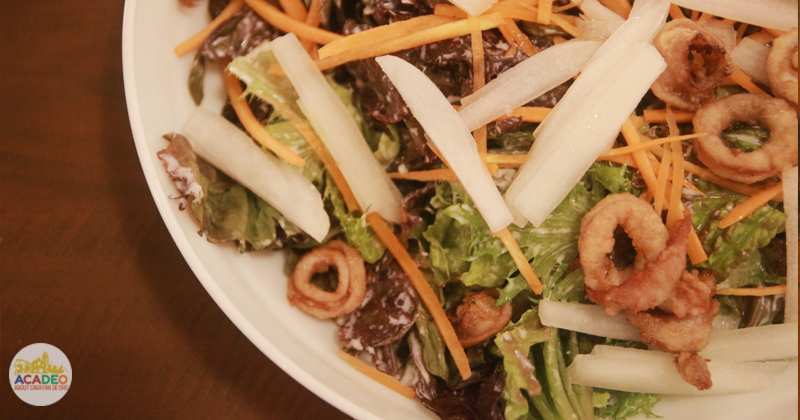 Baby Squid Salad – salad greens, kaffir mayo dressing, shreds of parmesan cheese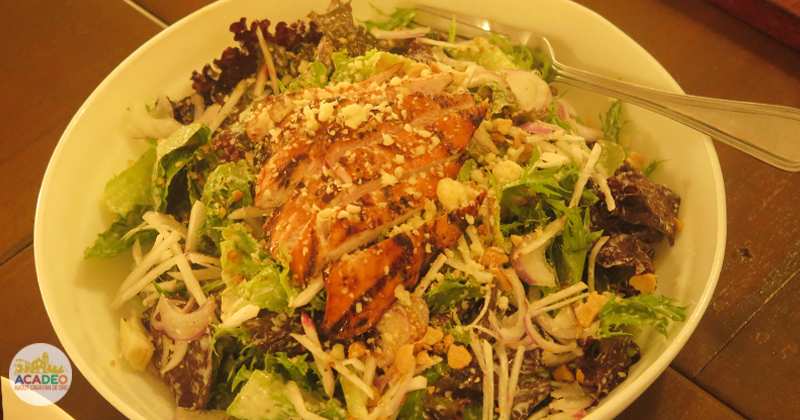 Chicken Barbeque Salad – salad greens, cilantro-mayo dressing, crushed crostini
Sud-an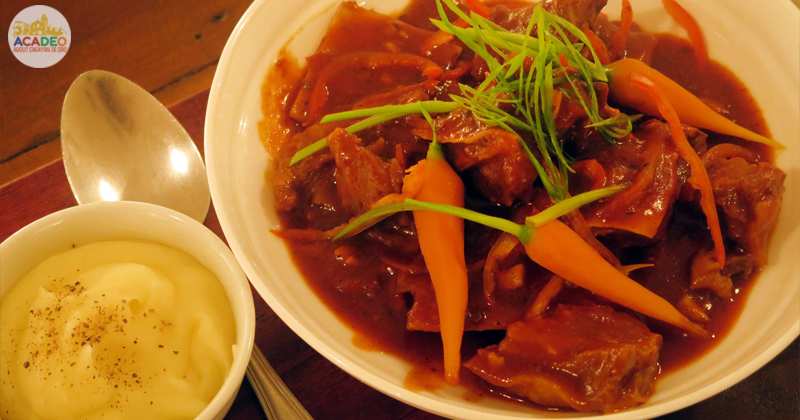 Beef Caldereta – slow cooked beef in savory tomato sauce, Hungarian sausage, bell peppers, baby carrots whipped mashed potato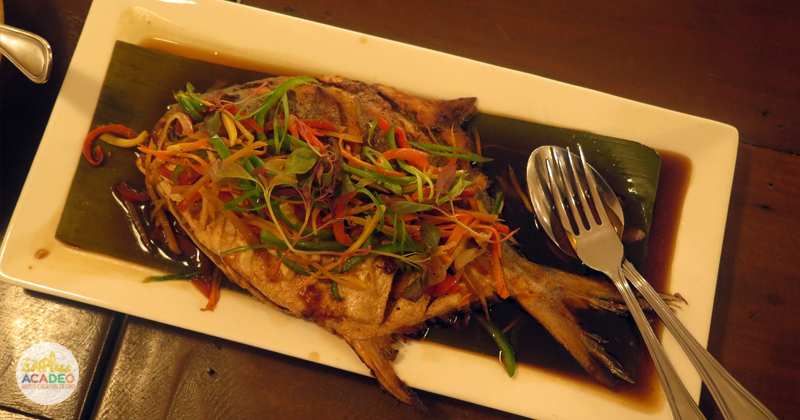 Pompano Escabeche – crisp fried whole pompano, sweet-sour sauce, glazed peppers and onion relish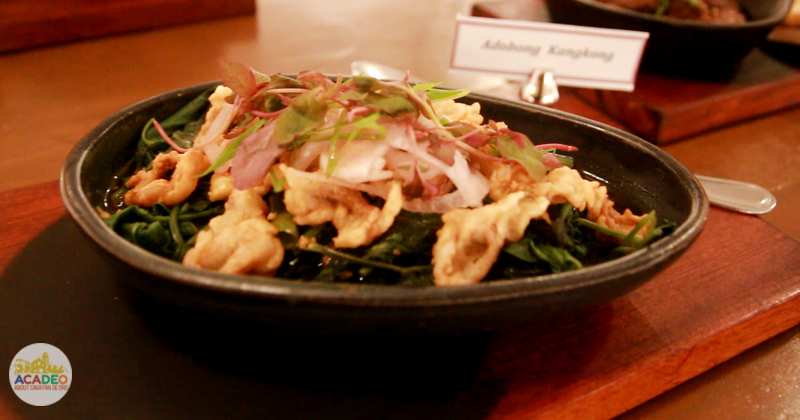 Adobong Kangkong – tender water spinach in soy-vinegar sauce, calamari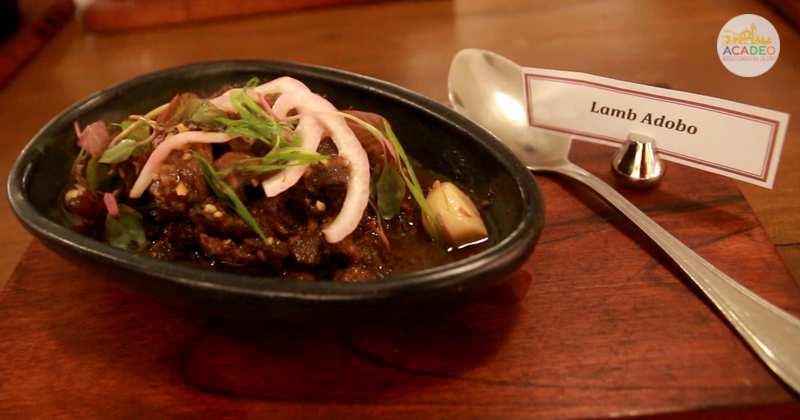 Lamb Adobo – local lamb cubes adobo style, garlic confit, pickled red onion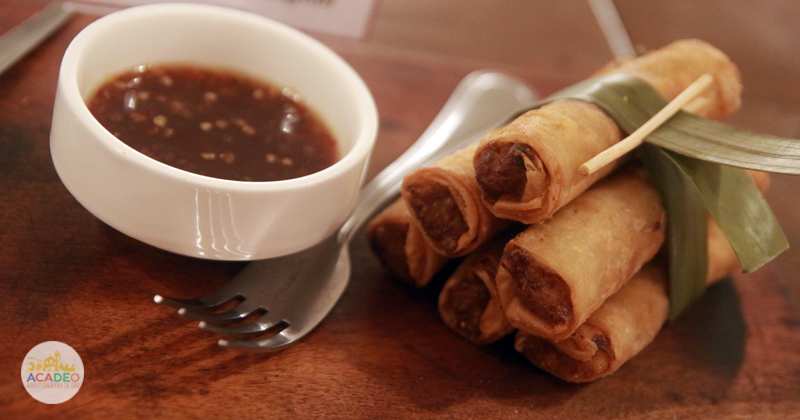 Lumpiang Shanghai – heirloom family recipe of crispy pork and vegetable spring rolls, thai sweet chili sauce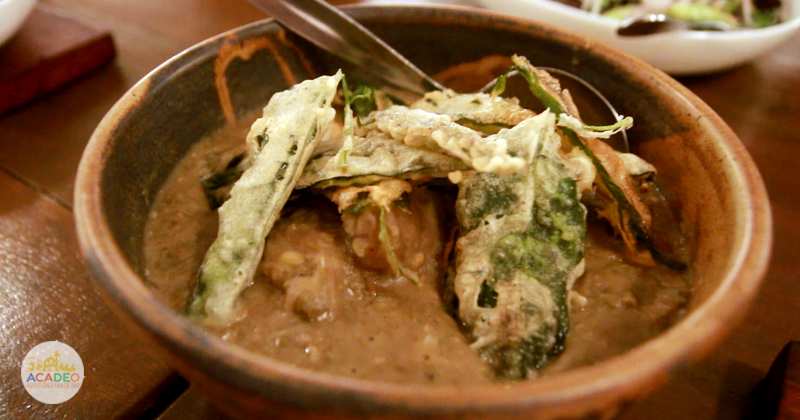 Monggo Guisado w/ Pork Pata – hearty stew of mung beans, tender pork pata chunks, tinapa flakes and crispy kangkong
Sabaw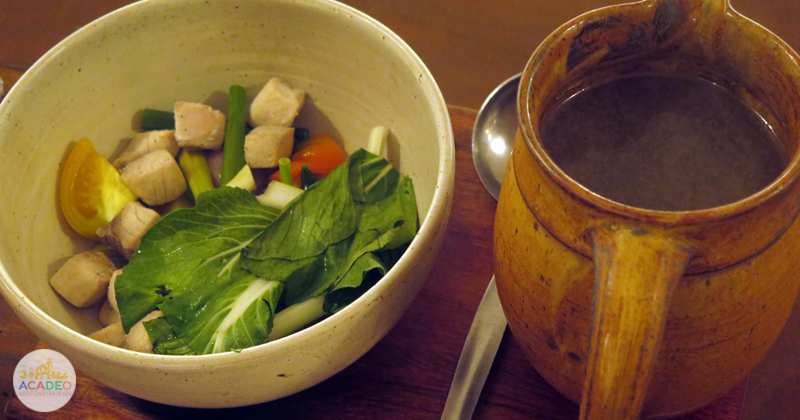 Blue Marlin Tinola – ginger-lemongrass infused broth, cubes of blue marlin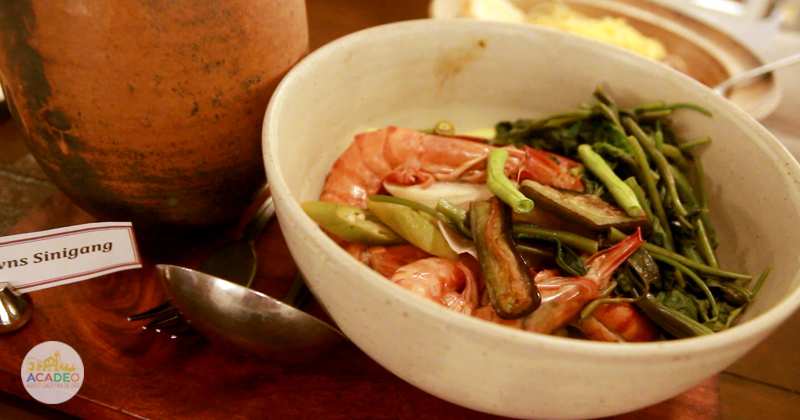 Tiger Prawns Sinigang – sour tamarind soup, green mango batons, tiger prawns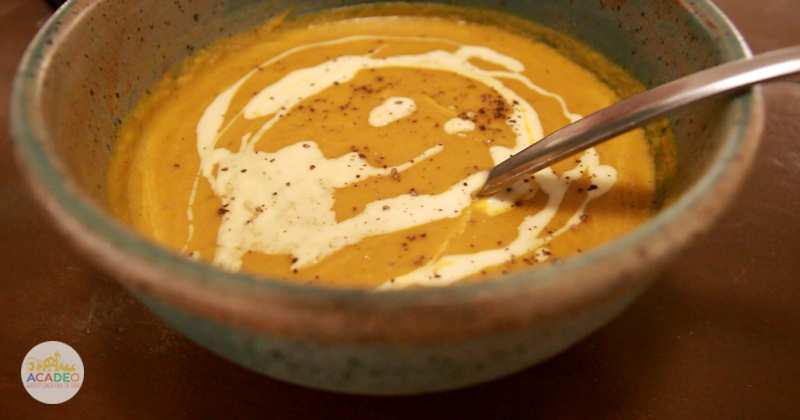 Kalabasa Soup –  puree of roasted herbed squash, cream, crostini silvers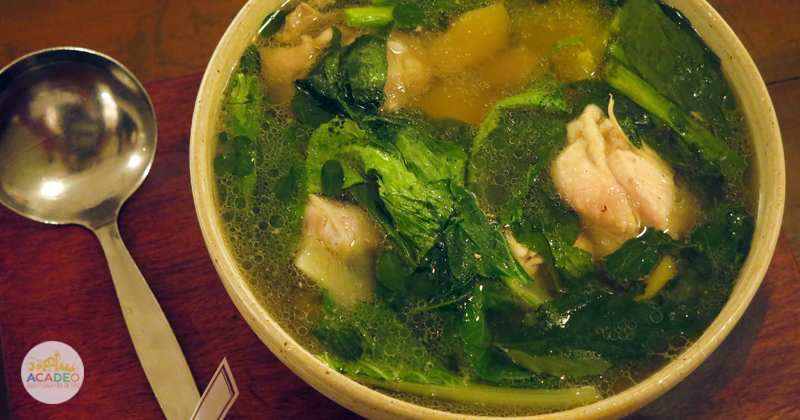 Tinola Manok – ginger infused, papaya, dahon ng sili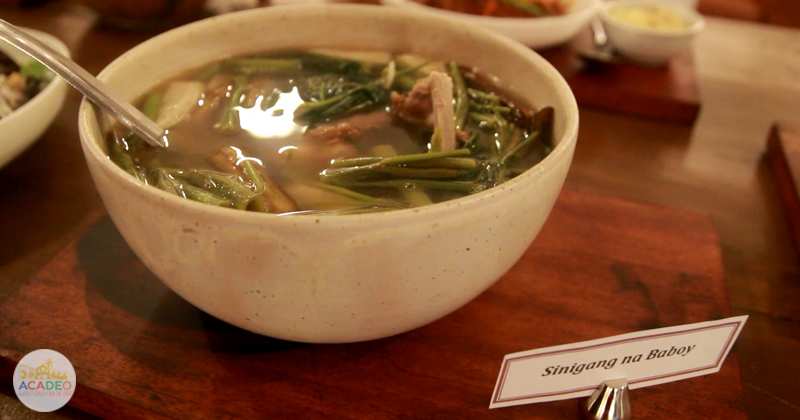 Sinigang Baboy – pork ribs and meat, sour tamarind-green mango infused soup, mixed vegetables
Pancit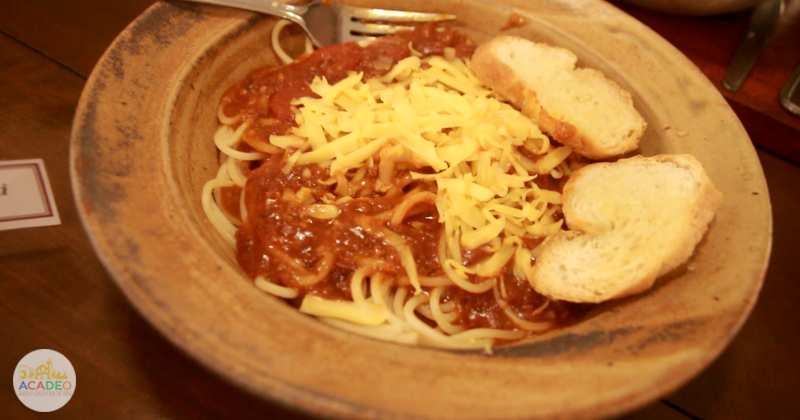 Happy Birthday Spaghetti – pinoy-style sweet meat sauce, grated cheese, crostini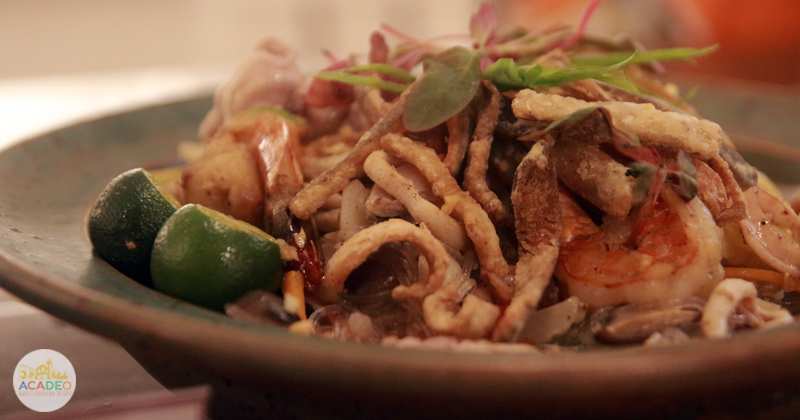 Fiesta Pancit – vermicelli, mixed seafood and vegetables, strips of egg omelette, fish skin crackling
Kan-on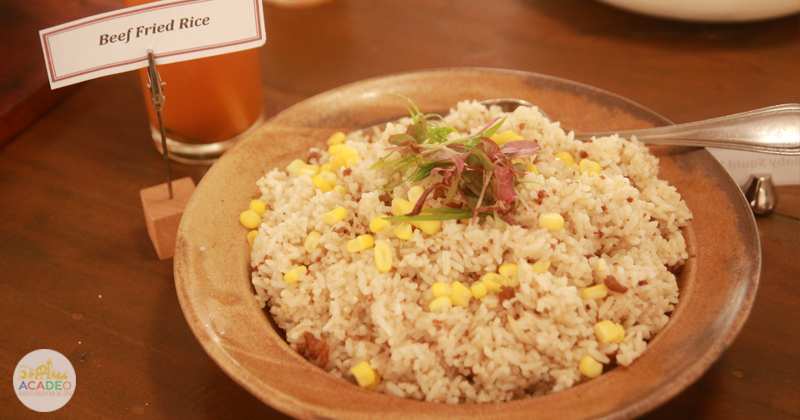 Beef Fried Rice – crunchy morsels of beef, sweet corn kernels, special seasonings
Snacks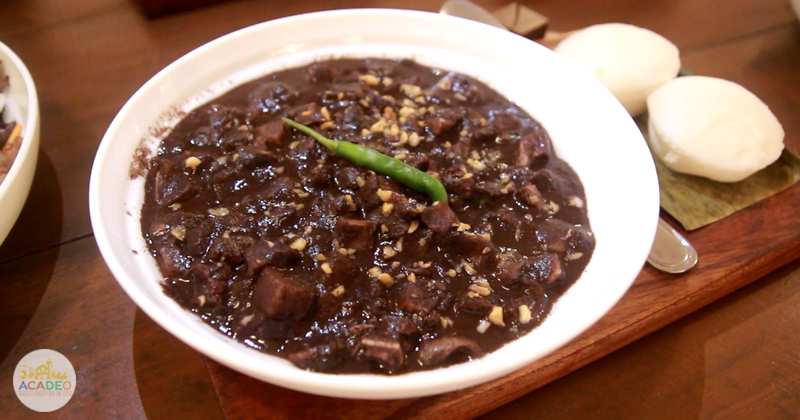 Chargrilled Pork's Cheeks Dinuguan – charcoal grilled pork mascara, puto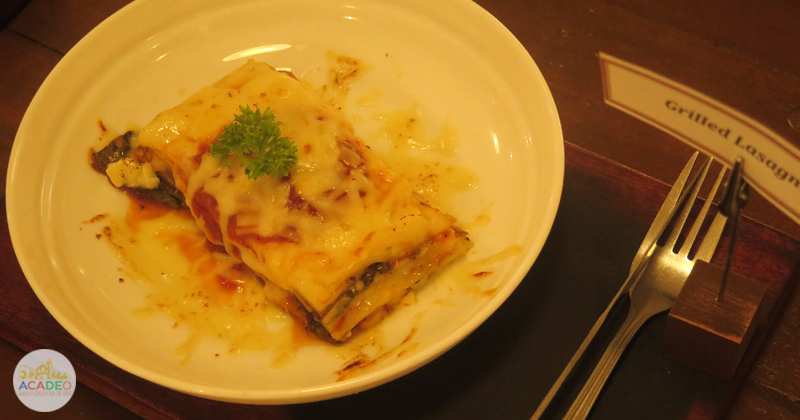 Grilled Vegetable Lasagna – grilled vegetables marinated with pesto sauce. w/ two kinds of cheese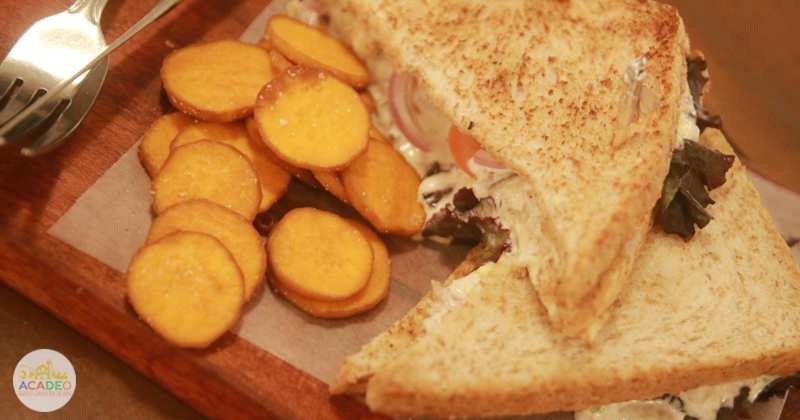 Tuna Sandwich – pan-grilled wheat bread, tuna flakes in onion mayo w/ kamote chips on the side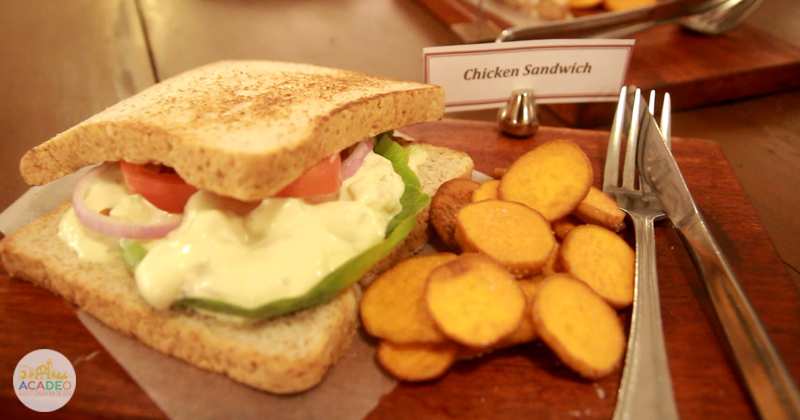 Chicken Sandwich – pan-grilled wheat bread, mustard mayo w/ kamote chips on the side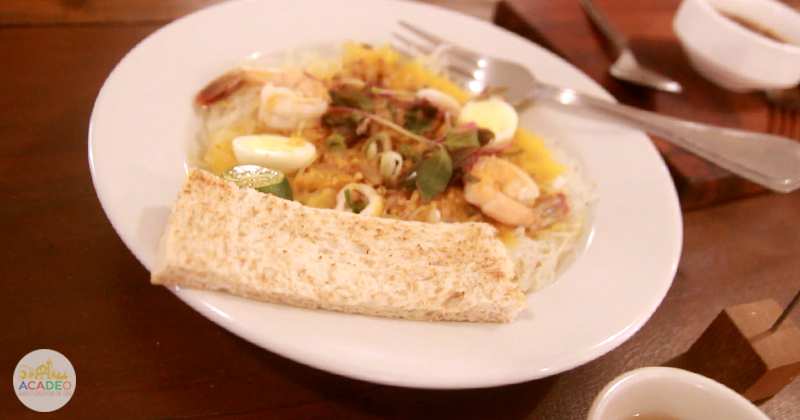 Palabok – sauteed shrimps and baby squid, hard cooked quail's egg, crumbled chicharon bulaklak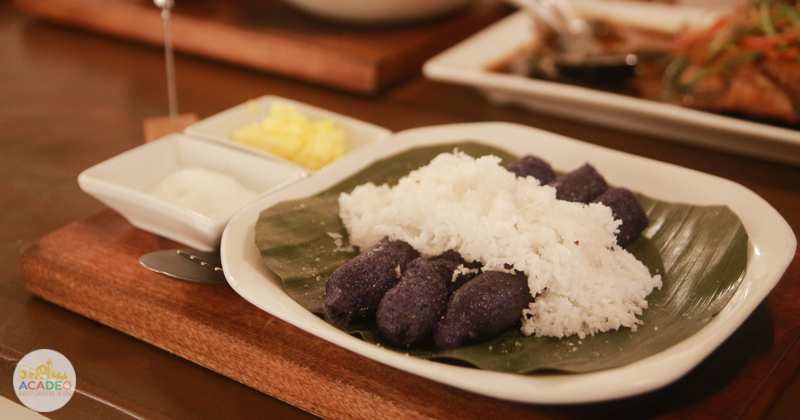 Puto Bumbong – heirloom recipe of glutinous steamed purple rice, topped w/ margarine and shredded coconut mixed w/ sugar
After going over all of the dishes, it is now time for you to make the next step, to head to Cucina Higala and taste one or two (or even all) of them.  You can visit them at their cozy and visually inviting restaurant along Capistrano Street, Cagayan de Oro City. You can also check out their FB Page: Cucina Higala.