02 May

Undersea Data Cable Damage, To Cause Slower Internet Connection in the Philippines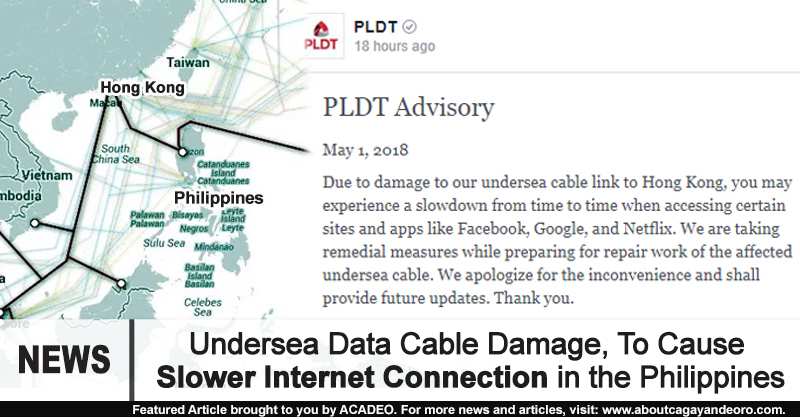 Mga higala! Due to a damage in an undersea data cable connecting Philippines and Hongkong, PLDT and Smart Communications has announced that all its users in the country may experience slower internet connections (than the usual). This will affect everyone's access to several websites and online services such as Facebook, Google, and Netflix.
The said companies are now taking measures to remedy the effects while repairs are underway.
Source: Yuga Tech