29 May

USTP Now Finally Accepting College Of Medicine Applicants

Mga higala! The new College of Medicine of the University of Science and Technology of Southern Philippines (USTP) in Cagayan de Oro City is now finally accepting its first applicants!

ICYDK, the bill aiming to establish the said college was approved by Congress last year.

Interested? You just have to apply and pass the entrance exam higala!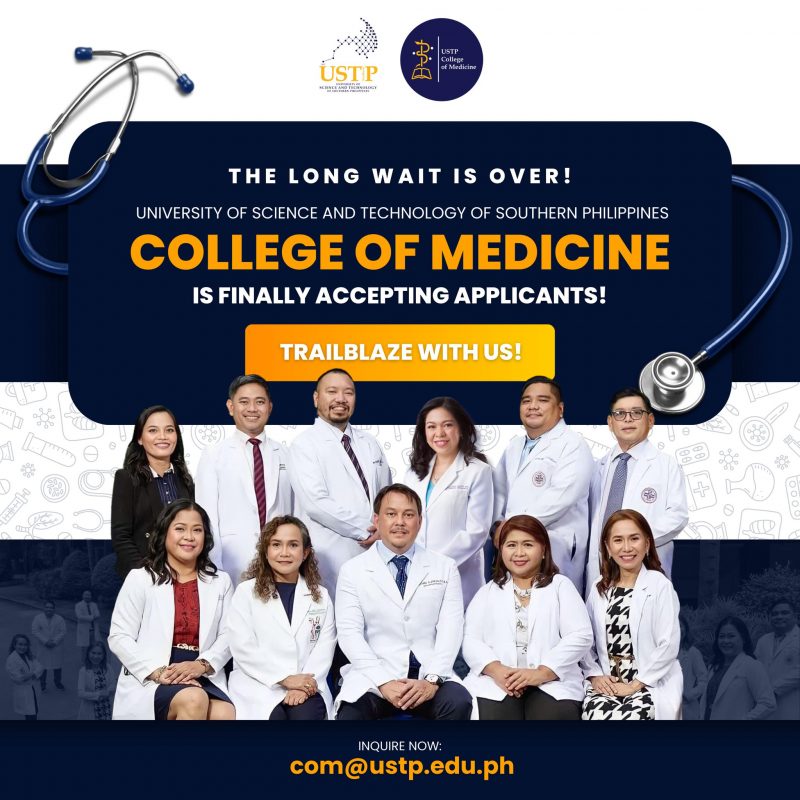 BTW, the College of Medicine's tuition fee is said to be socialized, which means that students from low-income families will pay a lower tuition fee compared to students from high-income families.
Deserving students can even make use of the "Doktor Para sa Bayan Act" (RA 11509) and avail of a medical scholarship from the national government.
Congress Approves Bill Aiming To Establish College Of Medicine @ USTP