02 Feb

Valentine Treats & Promos in Cagayan de Oro for February 2018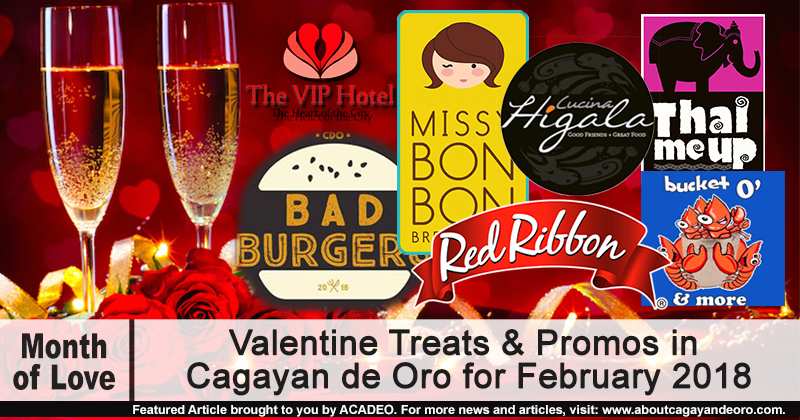 Higala! The month of love is here! And with this amazing tradition of Saint Valentine's Day, various establishments throughout the city have expressed their desire to make things more special.
Some of our favorite restaurants, bakeshops, and service providers are now offering their unique treats and promos available only for the month of February.
Check them out below:
Plan your most special Valentine's Day with these treats and promos guys! And we'll keep you posted for more.
Advance Happy Valentines!