07 Sep

WATCH: Vincy Vacalares' Tourism Video For Miss Universe PH 2021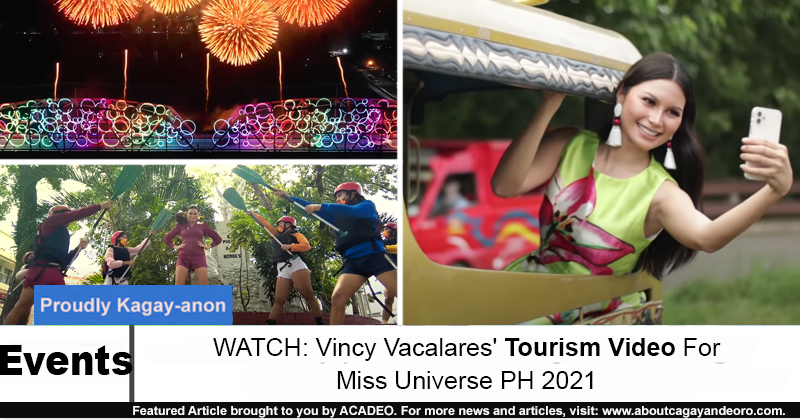 Mga higala! Here's the Cagayan de Oro City tourism video of Ms. Vincy Vacalares for Miss Universe Philippines 2021!
The video features the city's iconic motorela, the McArthur Memorial Marker, the Plaza Divisoria, the Gaston Park, a bit of white water rafting, and more.
For updates, just follow:
Miss Universe Philippines (Facebook): facebook.com/TheMissUniversePH
Empire Philippines (YouTube): https://www.youtube.com/channel/UCCu2bS4b2Y9ovt2vePiGT7A