28 Mar

COCPO: 187 Cases of Violence Against Women Already Recorded in CDO for 2018; 1,100 for 2017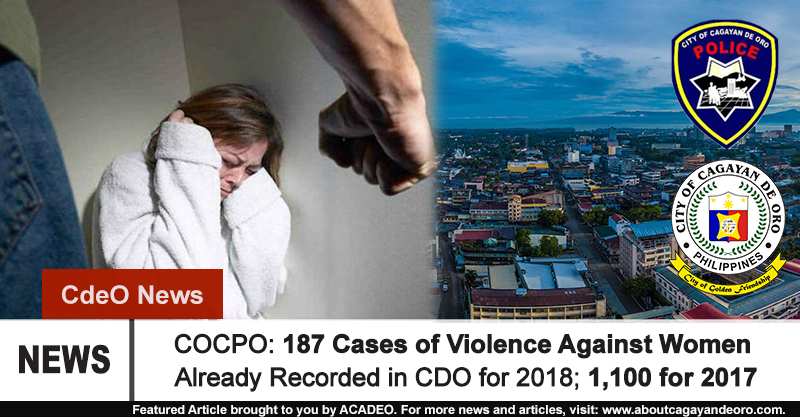 According to a report by Sunstar, the Cagayan de Oro City Police Office (COCPO) has already recorded a total of 187 (and rising) cases of violence against women for the last two months.
COCPO Spokesperson Supt. Mardy Hortillosa II stated that this number is "normal" and "not alarming" since assaults against women are "typical".
Hortillosa also added that they have recorded around 1,000 cases of violence against women last year and it has been considered ordinary due to the big population of Cagayan de Oro.
As of now, from January to February this year, 26 of the 187 cases are under investigation, 8 have been filed in courts, and 153 of them have been referred to other government agencies such as the Department of Social Welfare and Development (DSWD).
To those who are not aware, the Republic Act 9262 states that "Violence Against Women and Children or VAWC are cases such as physical abuse, sexual abuse, psychological abuse, economic abuse, concubinage and attempted/frustrated murder."
Source: Sunstar