25 Jul

Vives Music Lounge: A New Bar and Restaurant in Cdo Offering Huge VIP Videoke Rooms, Live Acoustic Music and Good Food

For those in constant search of a place where you can relax and sing away the night and stress, enjoy good food and drinks while with family, friends, or colleagues, there's a new first-class music lounge in the city with all of the above mentioned.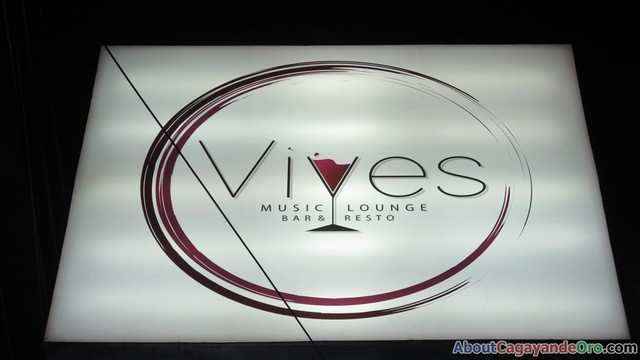 It's called Vives Music Lounge Bar and Resto and you'll find them at the corner of Capistrano and Cruz Taal Streets, beside Fely's Pawnshop. They are open daily from 5:00 p.m. to 2:00 a.m.
How it all started
Vives Music Lounge Bar and Resto only just recently opened last July 1, 2016. Though both business partners had already decided to open up a business, it was the type of business to open that had them stumped at first. Finally, they stuck on the idea of opening a videoke music bar that would serve restaurant food as well since they observed that Kagay-anons loved to sing and eat.
The name Vives actually went through a long process of trying to come out with the right name that would ring on everyone's mind. After a series of trials and failures, the owners stuck on the name "Vives." The sign logo was designed by the owner's son, a sign to indicate that not only is it a videoke bar but also a watering hole.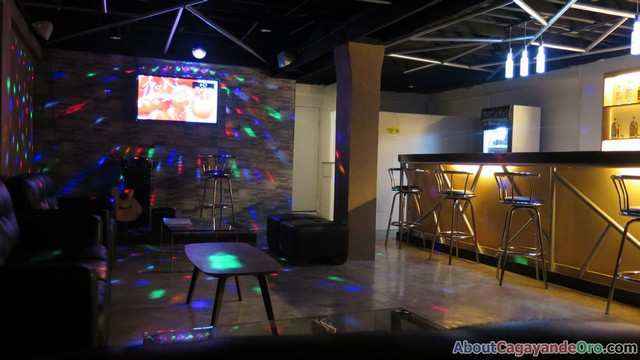 The pains and struggles of a startup business were often felt during the construction period. In one instance, the bar area was painted 4 times because the first three paint colors clashed negatively against the glass and shelf backdrop frames and liquor bottles. The walls, bar, and scaffolding are also noticeably filled with decorative steel industrial pipes that add to the beauty of the place.
These are mostly leftover steel pipes are the signature interior décors of the place. The general atmosphere of the place is that of a first class bar and videoke music lounge.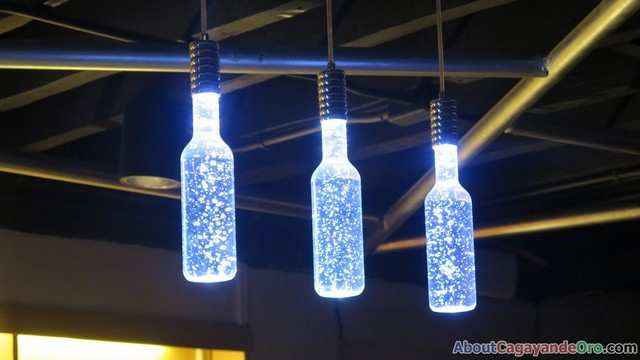 The lighting is also impressive as it looks like wine bottles hanging from the ceiling.
The Vives experience
The ground floor is the common videoke, bar, and restaurant area. While the customers can sing away the night on the ground floor while the microphone is passed around, a live acoustic band is also around nightly to entertain customers that have come only for the food and drinks.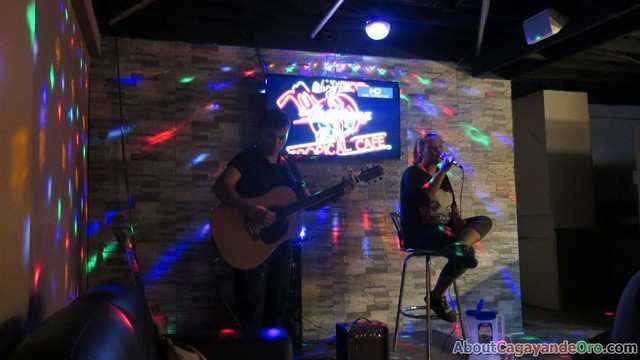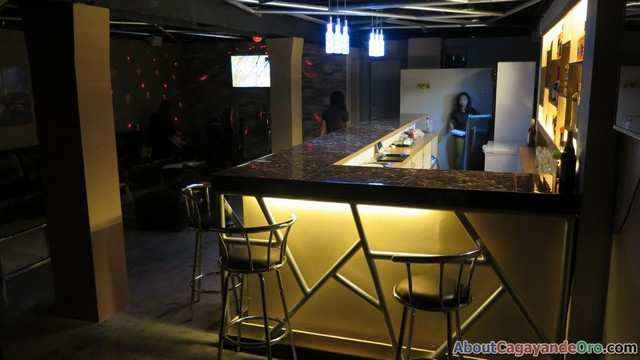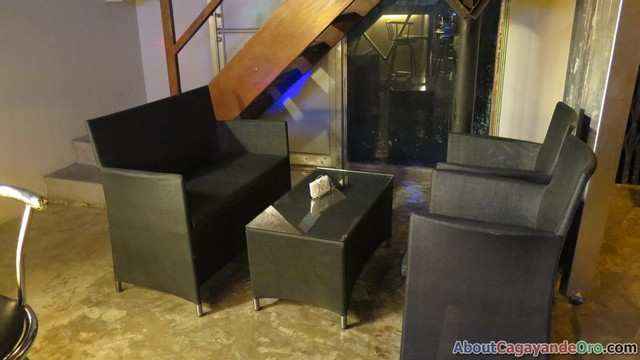 Videoke Rooms
For those who want to sing their hearts out or hold videoke parties and other celebrations, guests can make use of the videoke rooms upstairs.
The videoke rooms can fit 4 persons, 8 persons, and 12 persons, respectively. These are the rooms with the hourly rates. There are a total of 6 videoke rooms.
Food and Drinks
The food served is comparable and competitive to restaurants around the city. They serve fried chicken meals, Buffalo wings, pork and inihaw meals, soup dishes like Tinolang manok and Bulalo, and the usual pulutan dishes.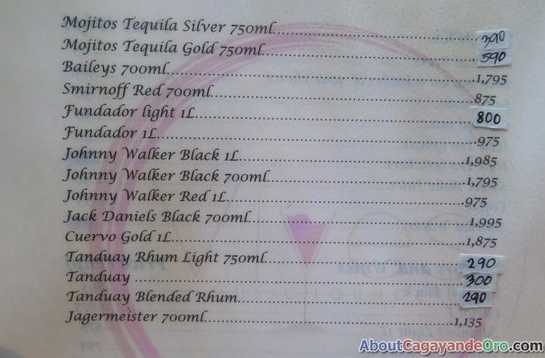 For the drinks they serve a wide array of beers, sold individually and by bucket, as well as the usual softdrinks, juices, iced tea, and coffee.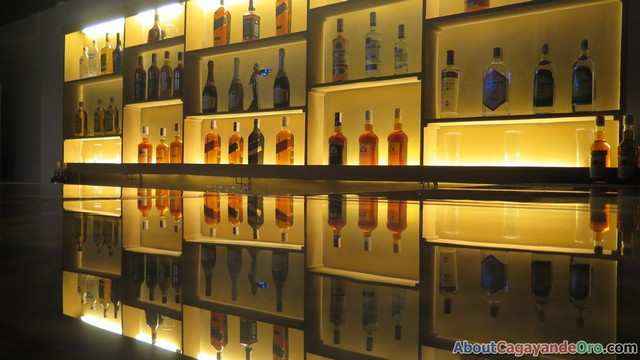 For liquor and wines they serve a wide choice such as Bacardi, Carlos I, Alfonso brandy, Emperador, Novellino, Johnny Walker, Chivas Regal, Fundador, Gilbeys, and various vodka and tequila choices.
The Proprietor
Dianne is the sole proprietor of Vives Music Lounge. She was born in Puerto but her family moved to Bukidnon since her father was working at the Del Monte plantation.
Dianne went to school in Don Carlos, Bukidnon and also went to Golden Heritage Polytechnic School.
Vives is hoping it can target the mostly younger spectrum of customers as well as young professionals, families, and "barkada" groups that are looking for a place to crash out, stress out, and sing away the night. In all honesty, it is also trying to target the older clientele who are always in search of more affordable drinking holes before moving on to other bars. In the future they are planning to open during lunchtime to serve a wider choice of foods on the menu. Hopefully, they will have some promos and packages for the coming Fiesta month in August as well as for the coming "ber" months.