18 Nov

War on drugs gets 85% satisfaction rate – SWS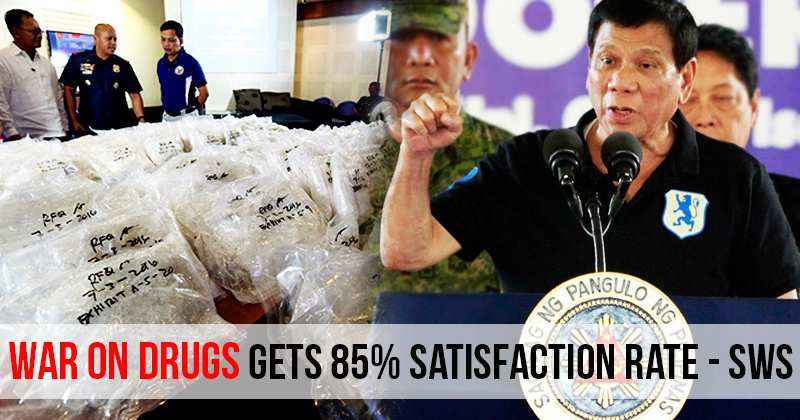 A stellar 85% of Filipinos are satisfied with the Philippine government's war on drugs. This is amidst the backlash and criticism coming from the opposing political views, and international and local human rights activists.
According to a poll by SWS, the 85% of 1,200 adult respondents were satisfied with the campaign against illegal drugs, while 7% were either dissatisfied or undecided, giving the administration a net satisfaction score of excellent.
The nationwide poll was conducted last Sept 24-27 at the height of extrajudicial killings controversies.
Malacanang expressed solidarity to the public for the administration's high net satisfaction saying it was a "source of inspiration and strength to the President and his entire team to double their time and energy."