10 Oct

War Vs Illegal Drugs in CDO Still Intense, Drug Suspects Arrested at Tablon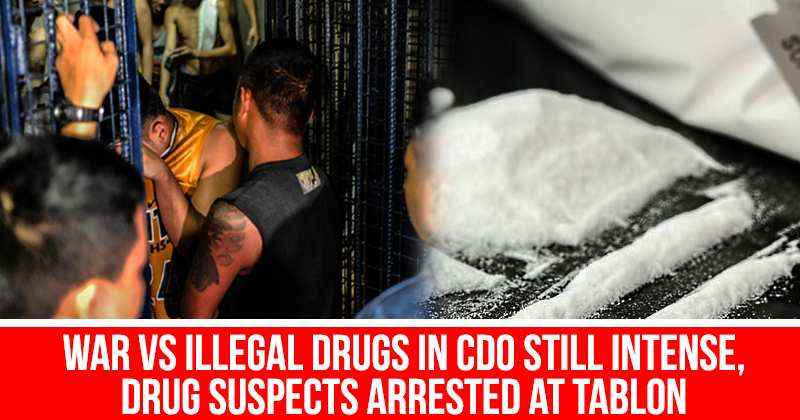 Three drug suspects were arrested during drug buy-and-bust operations at Barangay Tablon, Cagayan de Oro City.
The chief of Cugman Police Station, C/Insp Ivan Viñas identified a drug suspect as Sally Abarquiz "Sally Boy," resides at Purok 4, Barangay Tablon.
Four sachets of methamphetamine hydrochloride or commonly known as "shabu" were confiscated by the authorities.
On separate follow-up operations, police officers arrested Jun Mark Palapar and Elma Sumuroy, live-in partners, both residents of Purok-2, Barangay Tablon.
Two sachets of shabu and drug paraphernalia were recovered from the suspects.
No. 1 Drug Pusher At Barangay Macasandig, Arrested!
On October 5, Wednesday evening at Barangay Macasandig, police prosecutors filed a case against the alleged number 1 drug suspect in the list of Barangay Against Drugs Council (BADAC).
The suspect was identified by Macasandig Police Station deputy station commander Sr/Insp Jovel Abucalon as Risty Cago alias Pipot, 33 years old, a resident of the said place.
Sachets of shabu and P300 marked money were recovered by the authorities during their drug buy-and-bust operation at Mortola street.
The motorcycle driver who was driving the suspect home was also arrested.
News Source: Bombo Radyo