18 Jul

WATCH: Shocking Outrage of a Carabao Interrupts the 2016 Subanen Festival in Ozamiz!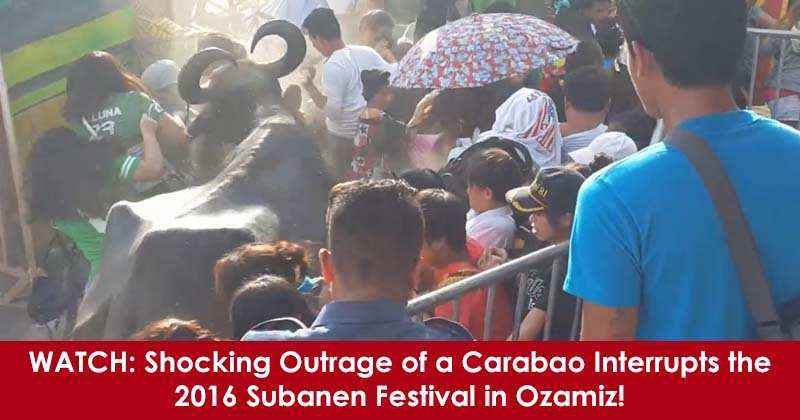 A Carabao went uncontrolled during the event, what happened next is shocking!
On Sunday, July 17, in the 2016 Subanen Festival in Ozamiz, a Water Buffalo went wild during a street dancing competition in Ozamiz City.
The Carabao has been served as props for the La Salle University's presentation depicting courtship, but even train animals like this can't be controlled when placed in an unusual environment.
Its trainer can't even handle the animal as it rampaged into the horde of people who watched the event, pounding its horns to the crowd of men, women, and even children.
The police, having found no other way of stopping the animal's rampage, shoot it multiple times that resulted in its death.
There are no reported deaths in this incident and casualties are yet to be determined.
If you have information about the casualty count, you are welcome to post your comment below to have us informed.