23 Mar

Where to Buy Wedding Rings in Cagayan de Oro for You and Your Soulmate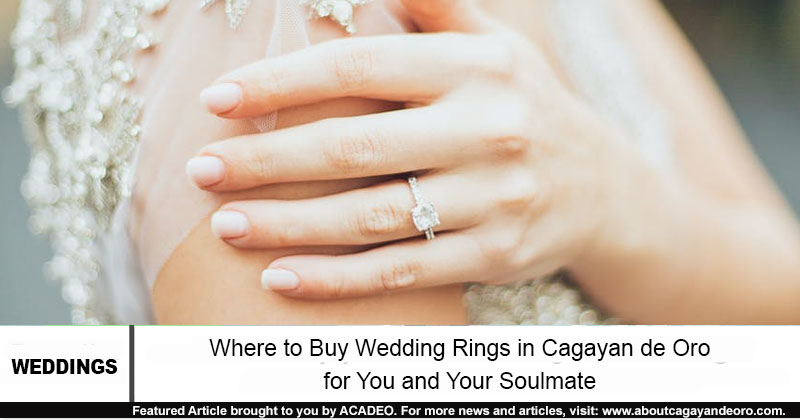 Starting a new chapter in your life? How about having shiny wedding rings that match?
One of the things that soon-to-be wedded couples take into consideration is finding the right supplier for their wedding ring. This can be a struggle as it may 
Luckily, we have jewelers here in the city that can help you in finding the right ring for your wedding day.
Suarez & Sons Inc.
Location: 4th Floor, SM CDO Downtown Premier, Cagayan de Oro
Have your symbol of love be made from Suarez & Sons, Inc.
Their union rings are delicately crafted with everlasting metals and stones.
Aside from wedding rings, they also manufacture corporate, school, and college rings as well as awards, badges, giveaways, and more.
Odysseus Suarez Wedding Rings
Location: 3rd Level, Ayala Centrio Mall (near the cinemas), Cagayan de Oro
For fine wedding and engagement rings, check out Odysseus Suarez Wedding Rings.
Over the years, Odysseus Suarez Wedding Rings have helped couples find the perfect wedding rings they'll be wearing for eternity. Know that they can make custom rings to make your dream rings to reality.
Check out these jewelry stores to help you decide which ring to bring to your wedding day. Now, which supplier did you get your wedding ring from?
If you are a business owner and want to get a boosted presence online, check out Cagayan de Oro directory.