08 Mar

Escape to Sugarland: Where To Find Delectable Pastries in Cagayan de Oro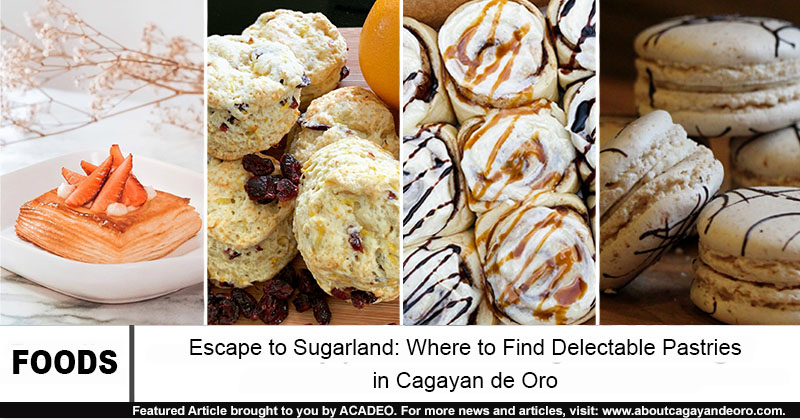 Are you on the hunt for some delectable pastries? You are in for a great treat!
Some local pastry businesses here in Cagayan de Oro have been spoiling us with toothsome pastries of which are irresistible and delicious. Savory or sweet, you'll definitely love the following pastries that can be found in the city.
Strawberry Danish
Get a taste of heaven with Beleán Bakehouse's Strawberry Danish.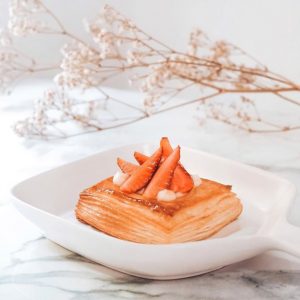 It is a layered pastry filled with a pastry cream and then topped with fresh strawberries. A good looking confectionery!
Scones
Make your day by indulging some scones from Roti Doi & S'Co!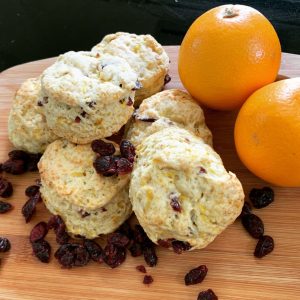 Rich in flavor with just the right sweetness, their scones are available in three flavors: choco chip almond, orange-cranberry, and plain with jam.
Cinnamon rolls
Get a warm hug from Weirdough's cinnamon rolls!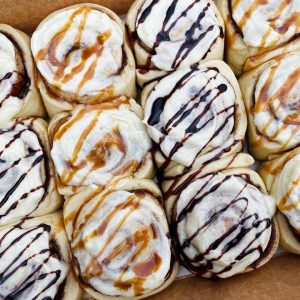 With layers made thin as possible with the perfect amount of butter and cinnamon sugar, you'll experience a super soft and chewy pillow of sweet goodness.
Brazo de Mercedez
Bless your mouth with Viben's Homemade Cakes & Pastries' brazo de mercedez!
It is a traditional Filipino meringue roll that is filled with a custard filling and dusted with powdered sugar. Tempting, right?
Walnut French Macarons
Want something that melts in your mouth? Totsy's Cakes and Pastries got you!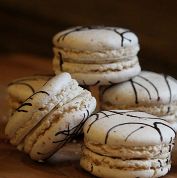 Their walnut french macarons are to die for. It's a sweet meringue-based confection rich in flavor and filling.
Sorry for making you hungry at this very moment. Why not try these pastries out? Then let us know if you love them in the comments below!
To learn more about these businesses, go to Cagayan de Oro Directory. Want to be added? Contact us!