30 Mar

Beef Tripping: Where to Find Enjoyable Beef Dishes in CDO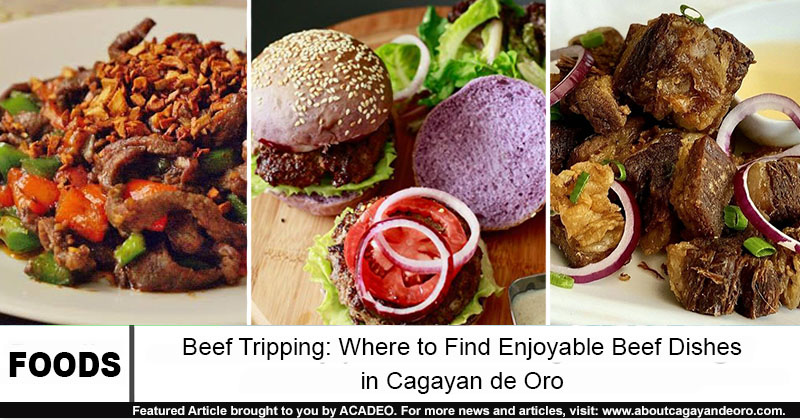 Filipinos love beef. With its tenderness and distinct taste, who can resist? And we show our appreciation with beef by having a lot of recipes involving it.
However, when not cleaned properly or undercooked, that's a different story. Beef dishes will end up tasting awful and unlikeable.
Experience real beef goodness from local places in Cagayan de Oro.
Krispy Beef Tadyang
Want to spend time with your friends over food, drinks, and some laughs? TIA Maria's got you!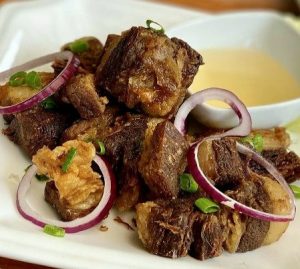 Have their Krispy Beef Tadyang, a type of pulutan made out of cooked beef ribs and then deep fried. It can be dipped in spicy vinegar and enjoyed with rice.
Beef Salpicao
Who doesn't enjoy beef salpicao paired with white rice and cold drinks? Dine at Garahe Grill 7×7 Grill House.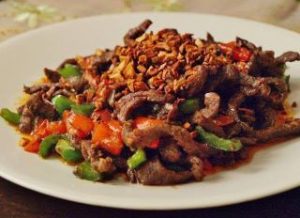 This said dish is typically slices of beef which are stir-fried with Worcestershire sauce, butter, garlic, and chili flakes. Yum!
Char-Grilled Wagyu Burger
How about an innovative burger? Grab an order or two of Char-Grilled Wagyu Burger from Candy's Cafe.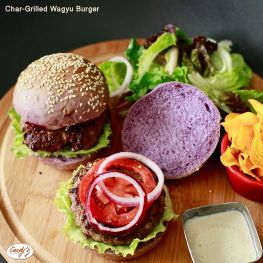 Imagine two wagyu beef patties grilled perfectly, sandwiched by taro buns, and then served with anchovy aioli sauce. Oh heavens!
Uncle Sam Roast Beef
Bigby's Cafe & Restaurant has always been a fave among locals and tourists with its variety of good food offerings. And if you are craving for something beefy, try their Uncle Sam Roast Beef.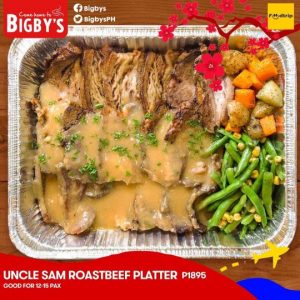 Now, share with us your beef dish experiences from your favorite restaurants by commenting down below!
To learn more about these businesses, go to our CDO Listing. Want to be added? Contact us!