21 Jul

Xiaomi Overtakes Apple as the World's Number 2 Smartphone Maker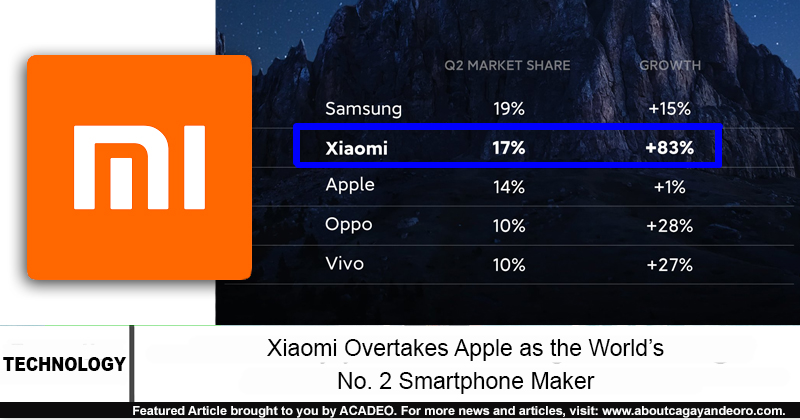 Mga higala! According to a report released by market research firm Canalys on July 15, Xiaomi Corp finally overtook Apple Inc as the world's No. 2 smartphone maker during the 2nd quarter of 2021!
This is Xiaomi's first time in the second spot after garnering a 17% share of worldwide smartphone shipments.
By the figures, Xiaomi's shipments in Latin America jumped to more than 300%, while an increase of 150% was observed in Africa and 50% in Western Europe.
There was also a 12% growth in global smartphone shipments in the mentioned period with Samsung Electronics leading the race with a 19% share. Apple Inc fell one rank lower compared to the previous quarter with a 14% share.
We've moved up one more spot! Just in from @Canalys, we are now the 2nd largest smartphone brand worldwide in terms of shipments. This amazing milestone couldn't have been achieved without our beloved Mi Fans! #NoMiWithoutYou

RT with ✌️from your Xiaomi smartphone 🙂 pic.twitter.com/kKfuTK8K7J

— Xiaomi (@Xiaomi) July 15, 2021
According to Research Manager Ben Stanton of Canalys, Xiaomi's average selling price of its phones is about 40% to 75% cheaper than Samsung and Apple. In addition, the growth in sales of its high-end devices is the Chinese smartphone maker's major priority for this year.