24 Apr

XU Alumni Launches #Food4FrontlinersCDO Campaign For Public Drivers: Donate Your P5.00 Now!

Mga higala! Concerned alumni from Xavier University-Ateneo de Cagayan have launched a campaign dubbed as #Food4FrontlinersCDO, which aims to provide grocery packages for public drivers in Cagayan de Oro City, who are affected by the current COVID-19 crisis!

Those who want to help can donate as low as 5 PESOS. Check out the bank transfer details below: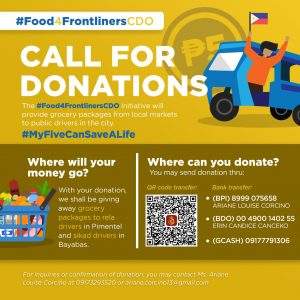 Your donation will then be used to acquire rice, vegetables, and more, which will then be repacked and distributed in target areas inside the city.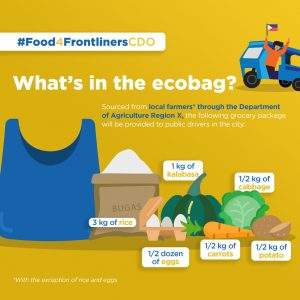 Check out the following images for the 1st wave of their campaign: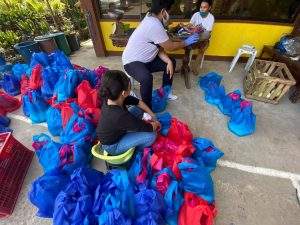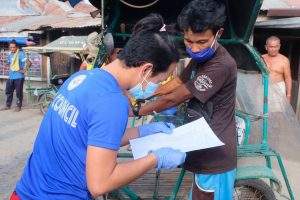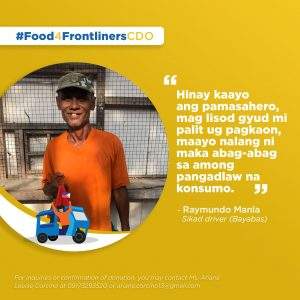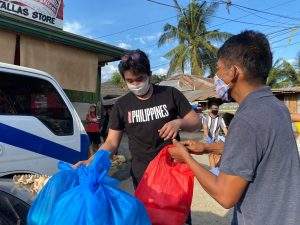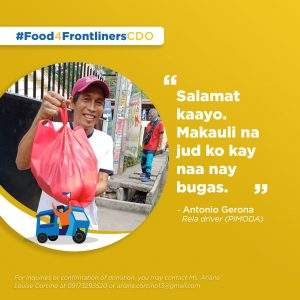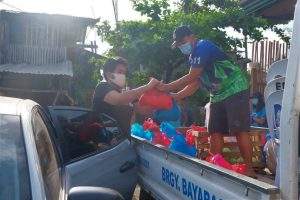 For inquiries and more, you may contact:
Ms. Ariane Louise Corcino
09173293520
ariane.corcino13@gmail.com