25 Oct

200,000 'Yolanda' Victims Complains, Did Not Recieve Government Assistance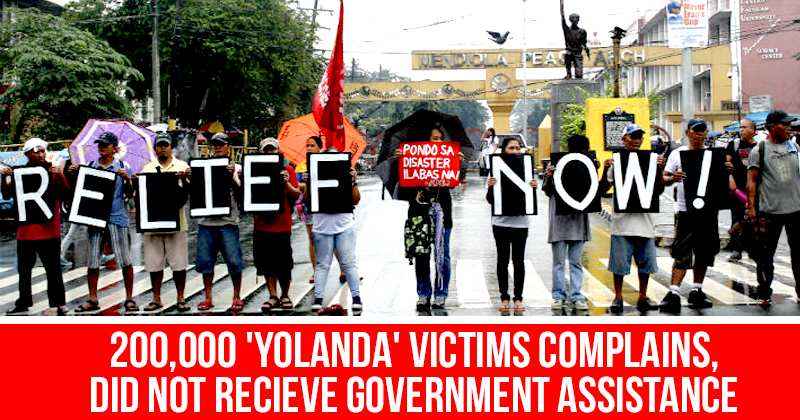 On October 24, Monday, Social Welfare Secretary Judy Taguiwalo said during a press briefing in Malacañang that about 200,000 victims of super typhoon "Yolanda" in 2013 from Regions 6 and 8, complained that they did not receive any assistance from the government.
Department of Social Welfare and Development (DSWD) then submitted a report to President Rodrigo Duterte concerning the supposed irregularities in government assistance for victims of the typhoon.
As she spoke, "We have submitted the report to the President already and we asked him to initiate the investigation."
She added, "The money has gone to the people but there are cases of irregularities or non-compliance… The exclusion of emergency shelter assistance is widespread."
Upon the request of the victims, DSWD started an assessment of Yolanda donations when Taguiwalo assumed office in July.
Taguiwalo stated, "We are doing our best that the Yolanda experience in terms of delayed provision of emergency assistance should not be repeated."
She added, "We don't want any form of irregularity or corruption, and the President was very clear about it."
News Source: Inquirer