18 Nov

Watch: Young Girl weeps over her OFW Father's departure, Begging him not to Leave them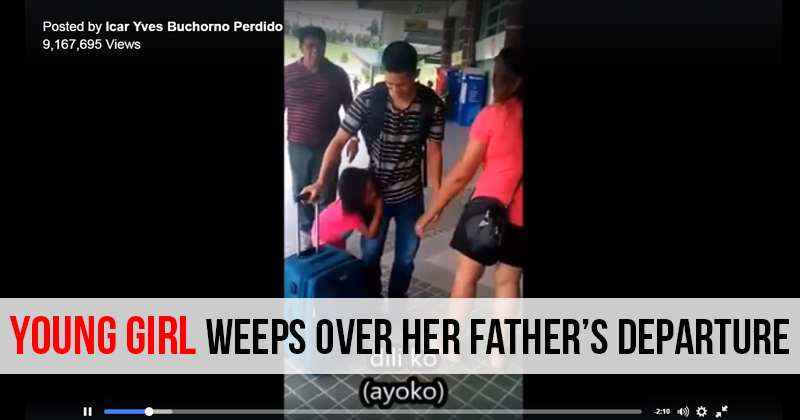 In a viral video posted by Icar Yves Buchorno Perdido on Facebook, she recorded her daughter and husband saying goodbye to each other as her husband is an Overseas Filipino Worker (OFW).
Shown in the video was her 5-year old daughter who was sobbing and crying hard at Davao International Airport as her father was about to leave them to work abroad. The poor girl was begging her father not to leave them, she wanted to go with him and tells him that he did not love her.
Icar was also saddened about the OFW life of her husband, as she spoke on her caption, "Eto talaga ang nakakalungkot sa mga OFW parents pag bumabalik na sa ibang bansa."
She also hoped that maybe one day with Rodrigo Duterte being the president of the Philippines, Filipinos will no longer need to work abroad and rather work here in the country.
The video as of now has now 9.1 million views, 272K shares, and 73K comments.